North West London UK
We are proud of our Award-winning hands- on STEM for kids in North West London UK! Everything we do here at Junior Einsteins Science Club® is because we are passionate about bringing STEM to young children in a fun filled high energy way.  Our events are very child-centric and all of our children are our 'Junior Einsteins' ! We nurture children's natural curiosity & creativity. We inspire our 'Junior Einsteins' to use their imaginations, make a mess, explore and discover. We do this through fantastic interactive experiments in North West London UK.
Junior Einsteins North West London franchise
owner operator Nitin Teckchandani
RoboThink Discovery Centre, Stanmore, HA7 4AL
NWLondon@junioreinsteinsscienceclub.com             
07429 878911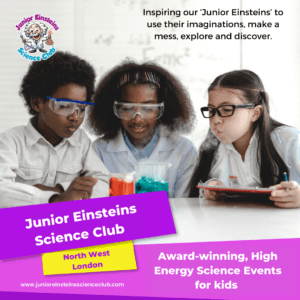 Science Shows and STEM Workshops 
STEM for kids London
Weekend One-Day Science Camps
STEM for kids London
We will bring hands-on interactive STEM experiences to your school weekly or as a once off science show or workshop. STEM for kids London! Call us for details 
BIRTHDAY PARTIES in North West London UK
Timings available 11am and 2pm
8 students – £120
16 students – £240
If the number of children exceeds the package size we charge a fee of £15/extra child.
Do you want to rent our venue for a party after Science entertainment?
We charge an extra £50 for an hour if you want to rent the venue to celebrate with a cake cutting ceremony, food and drinks for the guests and kids. 

Food and drink – managed by parents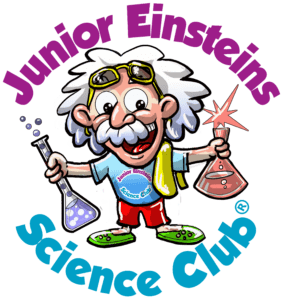 2023
October 2023

Please contact us directly for details. We will publish dates and venues  for Hallowe'en camps in late August 2022 ;
Pet Slime Monsters, Vampire Blood, Witches Snot, Spooky Smoke Ghosts, Alien flying saucers, Frankenstein Barbie Doll & much more….
For Corporate events , Family Events, Festivals and other inquiries please contact the North West London UK team directly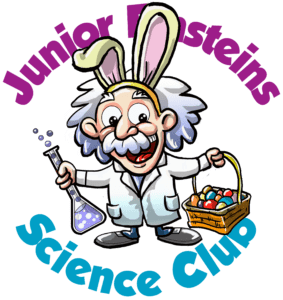 Venues and dates will be published January 2023