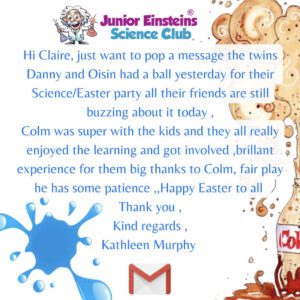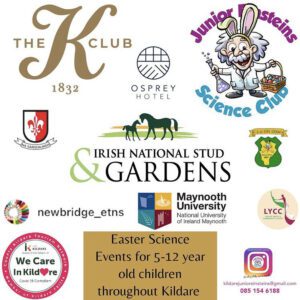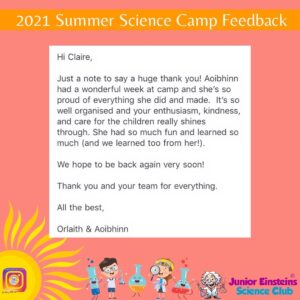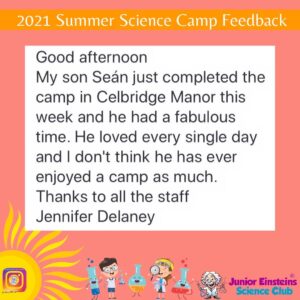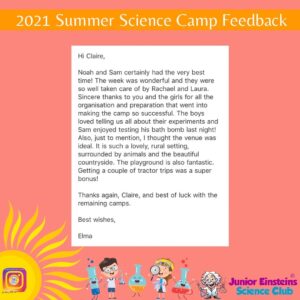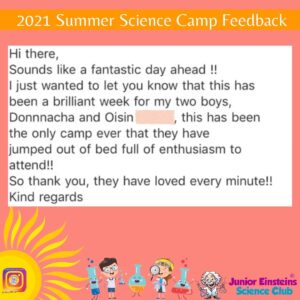 kildarejunioreinsteins@gmail.com Phone; 0851546188
WEEKLY SCIENCE CLUBS in COUNTY KILDARE !
Week long Science Summer Camps 2022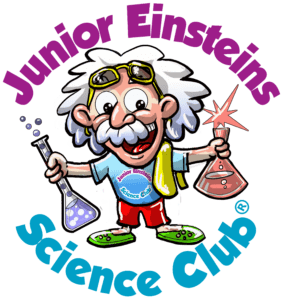 Summer camp venues and dates will be published here in the first week of May 20222
Hallowe'en Spooky Science Camps 2022
October 2022

Please contact us directly for details. We will publish dates and venues  for Hallowe'en camps in late August 2022 ; 
Pet Slime Monsters, Vampire Blood, Witches Snot, Spooky Smoke Ghosts, Alien flying saucers, Frankenstein Barbie Doll & much more….
National Science Week Ireland November 2022
November 2022
We will visit your school or venue, bringing our super science shows and STEM workshops ! 
Claie Brett ; kildarejunioreinsteins@gmail.com Phone; 0851546188 
CHRISTMAS SCIENCE CAMPS December 2022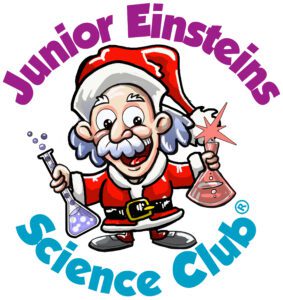 Summer Christmas venues and dates will be published here in October 20222
For Corporate events , Family Events, Festivals and other enquiries please contact:
kildarejunioreinsteins@gmail.com
Phone; 0851546188