Meath & Westmeath Fun hands-on science events for kids in Meath & Westmeath
Exciting science experiments for children Meath & Westmeath
Meath & Westmeath; TESTIMONIAL FROM MEATH & WESTMEATH FRANCHISEE, JAMES MURTAGH , IRELAND
Message from James; "Having worked in the United Arab Emirates as a Mathematics & Science teacher, I quickly realised that there were amazing opportunities within STEM education in Ireland.
I was fortunate to have worked as a Senior Activity Coordinator at Junior Einstein's Science Club HQ in Dublin. During my time working at Junior Einstein's Science Club, I experienced at first hand the impact our work was having on so many children. Every day I met aspiring scientists, engineers & children who had little or no experience with STEM subjects. That initial spark of interest & new love of science is truly amazing to experience & so rewarding to witness!
I thoroughly enjoyed my work at the company & opportunity after opportunity followed. In March 2020, I started my first franchise, Junior Einstein's Meath, with a long term goal of expanding. Since then, I have received tremendous support & encouragement from Junior Einstein's Science Club HQ as a franchisee. I would like to say a special thank you to CEO Tracey-Jane Cassidy & the entire Junior Einstein's team, who have gone above and beyond in their support & encouragement, especially during these challenging & unprecedented times, to ensure that we continue to deliver the highest quality of STEM education to our "Junior Einstein's".
Becoming a Junior Einstein's Science Club franchisee of Meath & Westmeath has been the best decision I have made in my professional career. No two days are ever the same, which is the most enjoyable & exciting aspects of my business! As business owners, we are presented with challenges & opportunities everyday, but we can adjust & get stuck in! The business has continued to grow & expand, while also making a real difference & positive impact on so many children's lives. That's why we do what we do!
I have experienced the impact that our work has had & continues to have on so many of our "Junior Einsteins" here in Ireland. That initial spark of interest in science in the classroom among our future engineers and scientists is amazing & truly rewarding as an educator! Whenever there's an opportunity or challenge coming our way we can adjust and jump right in! As Einstein himself said, "The important thing is to not stop questioning. Curiosity has its own reason for existing.
It is with immense gratitude & excitement that I have now established Junior Einstein's Westmeath, my second franchise of the award winning Junior Einstein's Science Club. Junior Einstein's Westmeath will offer the full range of our bespoke science events & services to the children of County Westmeath. Get ready for lots of STEM fun in Westmeath! I look forward to this new & exciting business venture as a proud Junior Einstein's Science Club Franchisee.
We are proud of our Award-winning hands- on STEM for kids Meath & Westmeath ! Everything we do here at Junior Einsteins Science Club® is because we are passionate about bringing STEM to young children in a fun filled high energy way.  Our events are very child-centric and all of our children are our 'Junior Einsteins' ! We nurture children's natural curiosity & creativity.In Meath & Westmeath  We inspire our 'Junior Einsteins' to use their imaginations, make a mess, explore and discover. We do this through fantastic interactive experiments from slime making children learn about long chain polymerisation and Non-Newtonian fluids. A Barbie Doll gets a hair raising experience on a Van Der Graaf generator while children learn about voltage and current. Lighting a light sabre with a plasma ball we learn how electricity flows! We inspire our 'Junior Einsteins to explore a broad range of STEM subjects learning by doing; Fossil making, Forensics, Arctic Animal Adaptations, Classification of Life, Rocket Races, Bug Hunts, Illusions and how cartoons are made, Geology and Volcanoes, Bernoulli's effect and how planes fly, marine biology, quantum physics using Nerf guns. Microbiology, Chemistry ;  PH Purple Power & Exothermic reactions making elephant's toothpaste, Magnets, Light, Anatomy ,Engineering , covering STEM & STEAM areas. Learning through tons of fun in Meath & Westmeath!
We do this through Science Parties, Science Camps; Easter Camp, Halloween Camp , Mid-Term Camps & Summer Camp , after-school science clubs, Saturday Science Clubs, School Science Shows and STEM Workshops. Science Corporate Events, Science Family Events & Festivals.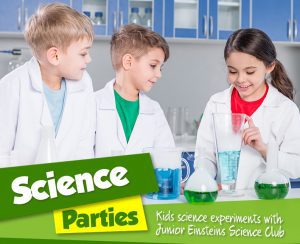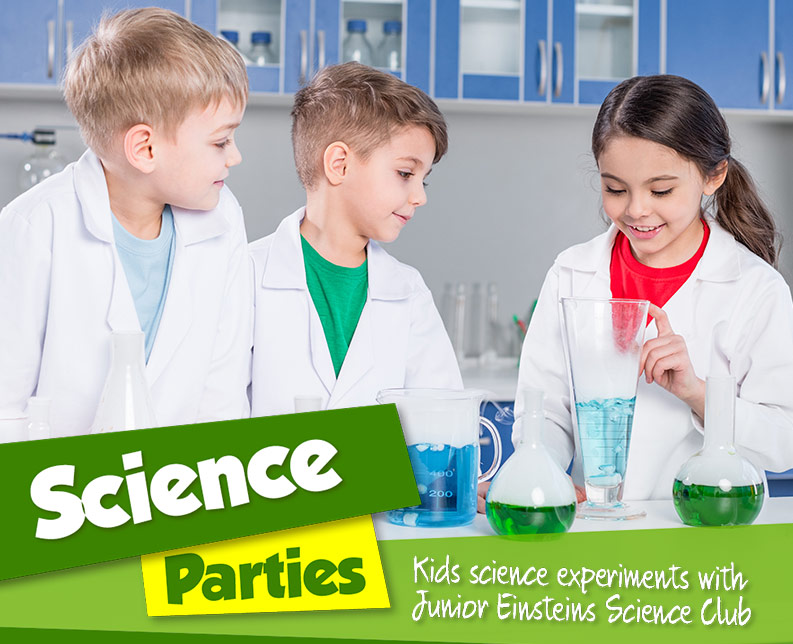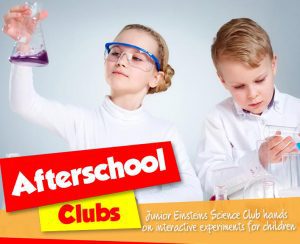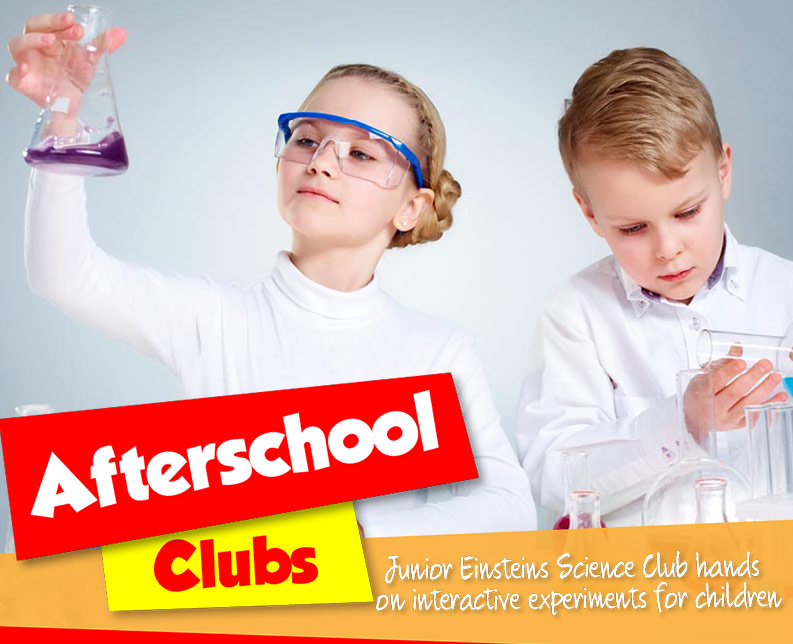 Meath & Westmeath Events;