Meath & Westmeath Franchise Owner Operator
TESTIMONIAL FROM Co. MEATH & Co. WESTMEATH FRANCHISEE, JAMES MURTAGH , IRELAND
Message from James; "Having worked in the United Arab Emirates as a Mathematics & Science teacher, I quickly realised that there were amazing opportunities within STEM education in Ireland.
I was fortunate to have worked as a Senior Activity Coordinator at Junior Einstein's Science Club HQ in Dublin. During my time working at Junior Einstein's Science Club, I experienced at first hand the impact our work was having on so many children. Every day I met aspiring scientists, engineers & children who had little or no experience with STEM subjects. That initial spark of interest & new love of science is truly amazing to experience & so rewarding to witness!
I thoroughly enjoyed my work at the company & opportunity after opportunity followed. In March 2020, I started my first franchise, Junior Einstein's Meath, with a long term goal of expanding. Since then, I have received tremendous support & encouragement from Junior Einstein's Science Club HQ as a franchisee. I would like to say a special thank you to CEO Tracey-Jane Cassidy & the entire Junior Einstein's team, who have gone above and beyond in their support & encouragement, especially during these challenging & unprecedented times, to ensure that we continue to deliver the highest quality of STEM education to our "Junior Einstein's".
Becoming a Junior Einstein's Science Club franchisee has been the best decision I have made in my professional career. No two days are ever the same, which is the most enjoyable & exciting aspects of my business! As business owners, we are presented with challenges & opportunities everyday, but we can adjust & get stuck in! The business has continued to grow & expand, while also making a real difference & positive impact on so many children's lives. That's why we do what we do!
I have experienced the impact that our work has had & continues to have on so many of our "Junior Einsteins" here in Ireland. That initial spark of interest in science in the classroom among our future engineers and scientists is amazing & truly rewarding as an educator! Whenever there's an opportunity or challenge coming our way we can adjust and jump right in! As Einstein himself said, "The important thing is to not stop questioning. Curiosity has its own reason for existing.
It is with immense gratitude & excitement that I have now established Junior Einstein's Westmeath, my second franchise of the award winning Junior Einstein's Science Club. Junior Einstein's Westmeath will offer the full range of our bespoke science events & services to the children of County Westmeath. Get ready for lots of STEM fun in Westmeath! I look forward to this new & exciting business venture as a proud Junior Einstein's Science Club Franchisee.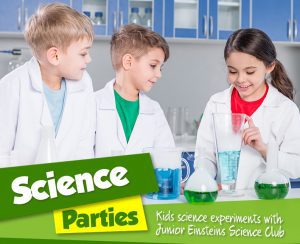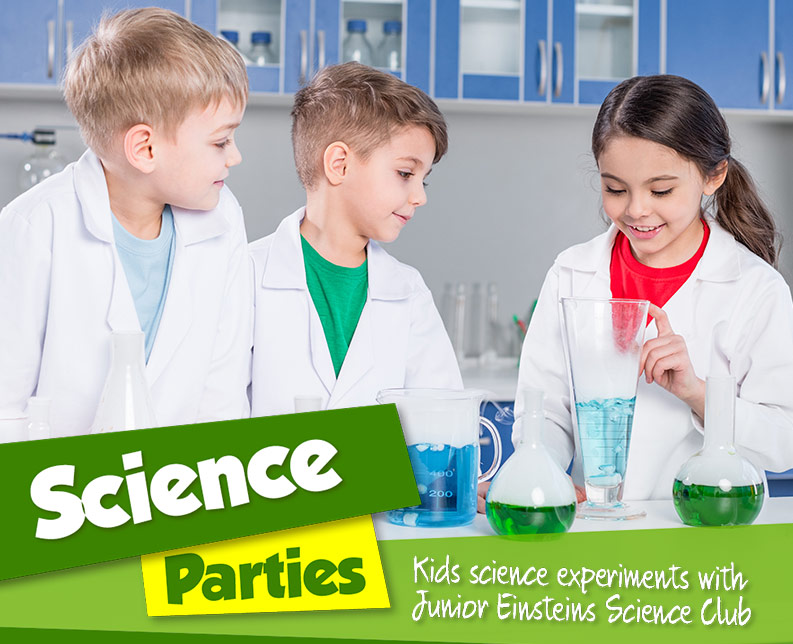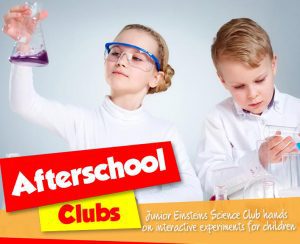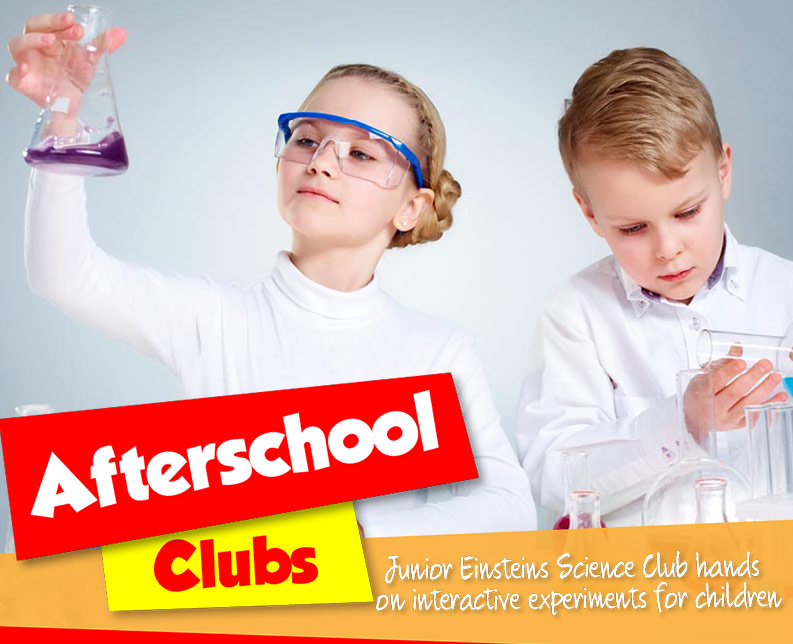 Meath & Westmeath Events;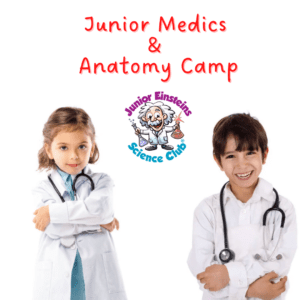 Junior Medics & Anatomy Camps;
Dunboyne – Junior Medics & Anatomy – Sunday 7th May 
Kilbeggan – Junior Medics & Anatomy – Sunday 7th May

Athlone – Chemistry Chaos – Sunday 26th March
Dunboyne – Chemistry Chaos – Sunday 28th May

Junior Explorers & 

Palaeontology

 Camps;
Mullingar – Junior Explorers Camp – Saturday 13th May
Belvedere House, Mullingar  Summer Science Camp – 10th to 14th July 2023
Belvedere House, Mullingar Summer Science Camp – 24th to 28th July 2023
Belvedere House, Mullingar Summer Science Camp – 14th to 18th August 2023
Belvedere House, Mullingar Summer Science Camp – 21st to 25th August 2023
Ashbourne Summer Science Camp – 3rd to 7th July 2023
Navan Summer Science Camp – 10th to 14th July 2023
Dunboyne Summer Science Camp – 17th to 21st July 2023
Dunboyne Summer Science Camp – 8th to 11th August 2023
For Corporate events , Family Events, Festivals and other inquiries please contact James directly:
Email Meath ; junioreinsteinsmeath@gmail.com
E-mail Westmeath ; junioreinsteinswestmeath@gmail.com
Phone; 085 7555635