After School Science Clubs & Saturday Clubs
STEM activities and experiments for children. After school activities and classes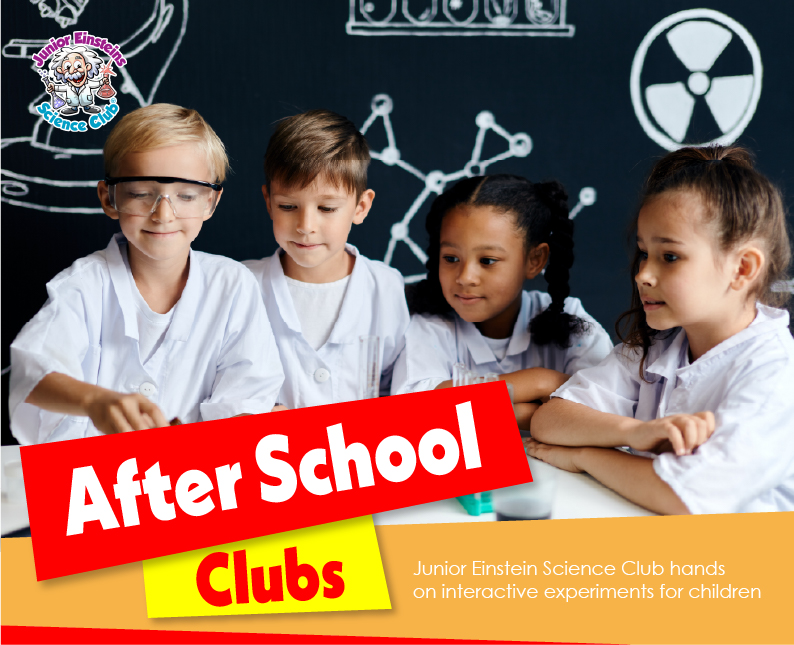 After school Science Clubs & Saturday Clubs After school activities and classes. STEM for kids & our STEM Ambassador programme for primary school teachers
After School Science Clubs & Saturday Clubs;
To arrange After school activities and classes contact your local owner operator
Please select your territory from the purple button in the header at the top of the website
STEM Ambassador programme for teachers
Become a Junior Einsteins STEM Ambassador
We would love to bring a primary school teacher from your school through our Junior Einsteins Science Club educational programme. We want to inspire a love of science and learning and nurture children's natural curiosity, creativity & imagination. We provide your teacher with the license, training, scripts, videos, risk assessments, safety statements, Garda Vetting, insurance, lab coats materials & scientific equipment to run a Junior Einsteins weekly after-school science club in your school.
The pay is generous from Junior Einsteins to the STEM ambassador per hourly after – school club and is paid termly to the dedicated person. Junior Einsteins provides the admin & bookings from parents as well as marketing and advertising.
We are looking for someone full of enthusiasm, fun, who loves to learn and is willing to do the intensive Junior Einsteins training programme in a serious and fully committed way.
It is important that the teacher holds the same values as we do here at Junior Einsteins. The traits we look for are ; Integrity. hard worker, A science lover, Disciplined, Fun,  Personable, Enthusiastic Independent & Collaborative.
In Ireland Junior Einsteins Science Club is a Science Foundation Ireland provider and with a Junior Einsteins STEM ambassador you will be eligible for SFI Discovery Primary Science & Maths awards yearly.
We train and support your STEM ambassador to teach sessions covering a wide range of STEM topics such as Forensics, Fossils, Anatomy, Rocket races, bug hunts, exothermic reactions, Slime, Van Der Graaf generators, light the light sabre, volcanos, Bernoulli's effect, Arctic animal adaptations, Quantum Physics, Microbiology, The Solar System and many many more with 100s of tried and tested themed experiments!
We have recently partnered with Education Centres & The Department of Education to train STEM ambassadors in schools across Ireland.
If you know of a teacher in your school who you think would be ideal as a Junior Einsteins STEM ambassador, please do ask them to contact us.
After School Science Clubs & Saturday Science Clubs
For Children 6-12 years
We set up an after-school science club at your child's primary school and send our own science instructor weekly. We also have Saturday Science Clubs running in your community.
Our Junior Einsteins After School Science Club & Saturday Science Clubs sessions include ; 
Bug Hunts, Rocket Races, Fossil making, Forensic Science , Quantum Physics, Anatomy, Illusions, Engineering, Marine Biology, Geology, Chemistry Chaos, DNA  and  more…  !
 Our Science after-school clubs

& Saturday Science Clubs

are very hands-on and children get to make and take home something most days including their own SLIME, FOSSILS, MODEL GLIDERS, RAINBOW GLASSES and MORE! 
Our inclusive, hands-on approach is unique.  We are not a science class, the children make and do their own messy hands-on STEM experiments, using real scientific equipment including  Van Der Graff Generators & plasma balls ( Did we mention Nerf guns! ?) 
Everything we do here at Junior Einsteins Science Club® is because we are passionate about bringing STEM to young children in a fun filled high energy way.  Our STEM Events for kidss are very child-centric and all of our children are our 'Junior Einsteins' ! We nurture children's natural curiosity & creativity. We inspire our 'Junior Einsteins' to use their imaginations, make a mess, explore and discover. We do this through fantastic interactive experiments covering STEM & STEAM areas. Learning through tons of fun at our after school activities and classes!
Best Kids Science events for children. Science Birthday Parties ,  Science Camps for children. Science experiments for kids. STEM for kids  Junior Einsteins science club after-school clubs. 

SCIENCE

 

FUN at our After School Science Clubs & Saturday Science Clubs

!
After School Science Clubs & Saturday Science Clubs;  Junior Einsteins is a STEM / STEAM education company so we provide all aspects of science to children including but not limited to flight, engineering, classification of life, Zoology, Maths, Chemistry, Astronomy, Ecology, Global environments, botany, microbiology ,anatomy, geology, oceanography, meteorology , plate tectonics, palaeontology …… We pride ourselves of being inclusive of all the sciences.
We run in a school for a year ( sometimes even more !) without repeating a single topic.
Every week in science club is a different experience. There is something for every child.
Our aim is to give children the grammar of the language of science at a young age.
Some of our after-school activities include :
Slime making (Long-chain polymerisation , Newtonian & Non-Newtonian fluids)

Smoke cannons (Force, Vectors)

 Bernoulli's Flying Machines (the principals of flight)

Rocket races  ( rocket propulsion) 

Bug Hunts

Van Der Graaf generator ( Can you touch 250,000 volts? ( voltage vs Current) 

Light The Lightsaber plasma ball (electricity)

Coke & Mentos Geyser (force and nucleation)

Forensic Crime Scene 0 who dunnit? 

Elephant Toothpaste (Hydrogen peroxide , Potassium Iodide chemical reaction : Exothermic reactions)

Make your own fossils  (palaeontologists !)

Light (rainbow glasses)

Engineering bridges 

How boats float (buoyancy)

Make your own lava lamp (density)

Cartoon Carpers; illisions and How cartoons are made

after school activities and classes for your kids !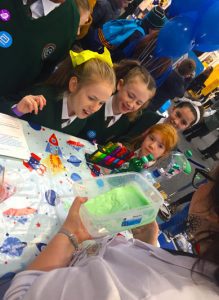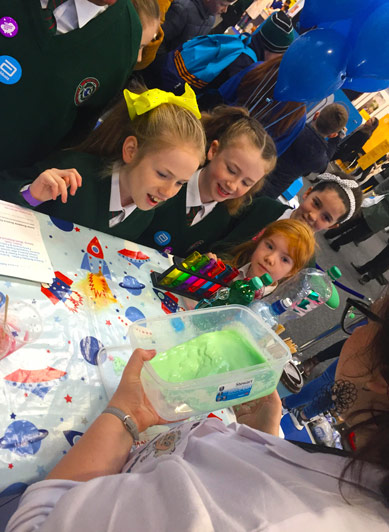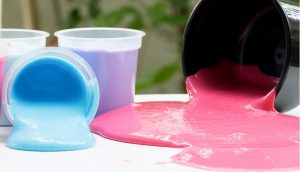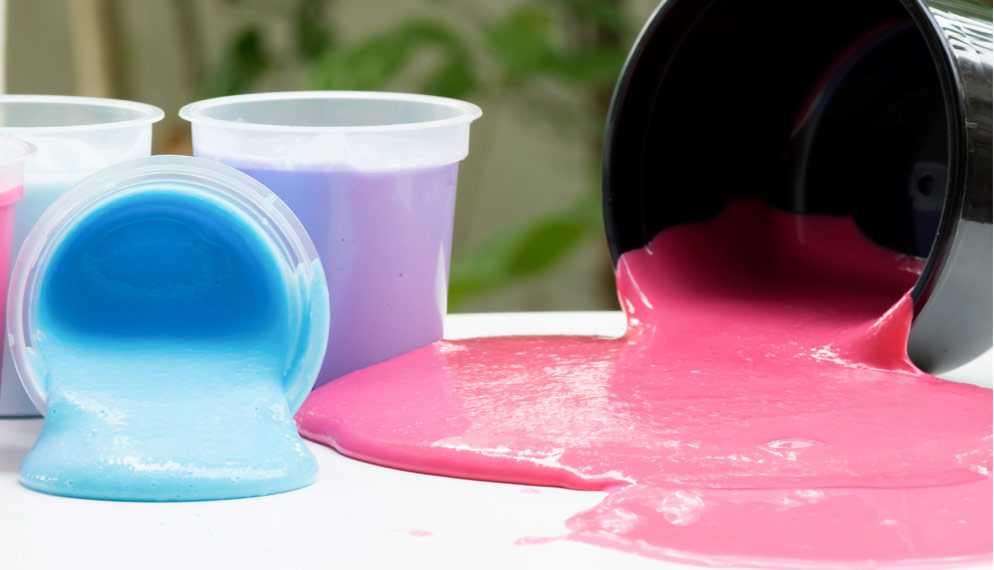 Pricing
Prices for our After School Science Clubs & Saturday Science Clubs are decided by your local Junior Einsteins owner operator. 
Science Club is run one per week for one hour after school hours.
Early booking is recommended as we are a very popular after-school club
Here at Junior Einsteins we teach children 'how to think not what to think'. Our prices reflect the overall experience the child has throughout the term. Our science instructors are all trained , Garda /police vetted and insured and every science club session risk assessed. We will bring in fantastic Van Der Graaf generators and other pieces of fun, but expensive kit
We do not try to break down science experiences into price per child per hour. Inspiration can be priceless to us if a child discovers a passion for science and learning or chooses to study science at secondary and third level.
Nourish wonderment, curiosity and imagination EXAMPLE : A 12 week term is approx. €140 and an 8 week term approx. €96 per child per term booked and paid for through our online booking system at the beginning of the term.
Our After School Science Clubs & Saturday Science Clubs can run for up to one year in a school without repeating a single topic!
In your school ( classroom, library or gym)
After school for one hour. We can also run two sessions back to back, the first for the juniors, the second for the seniors.
We take children from 6 years old to 12 years old.
We need a min of 10 children. The max is 20
Nothing ! We provide absolutely everything you need  for your After School Science Clubs & Saturday Science Clubs:)
We set your school / venue up on our easy to use online booking system and parents book and make payment online.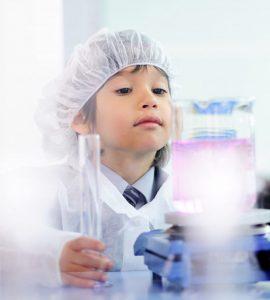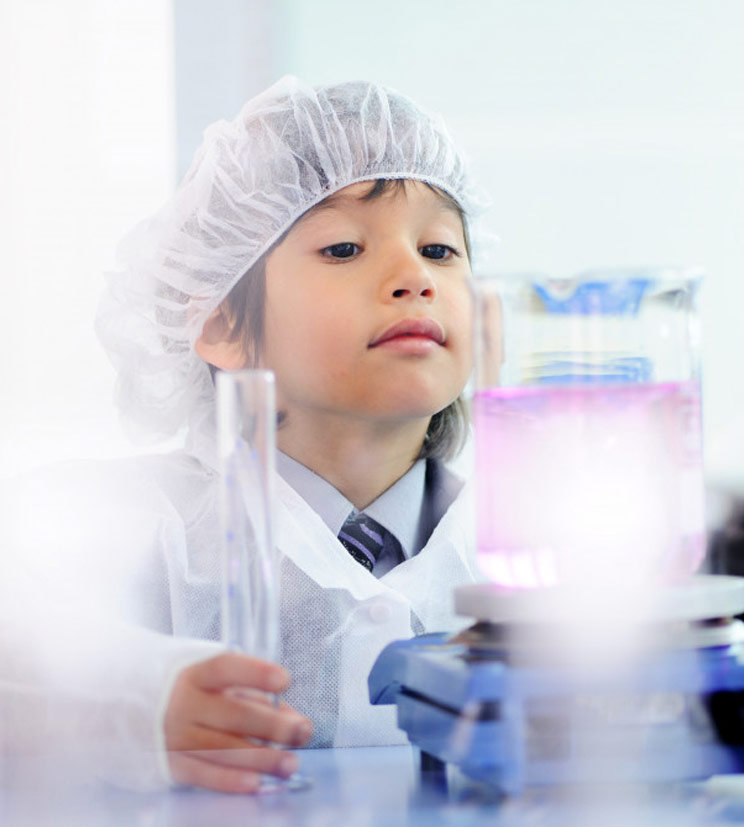 My four year old was glued to the video the whole time. He loved the child friendly experiments and watched in amazement as they were explained to him. Not just for kids as myself & my partner joined in and learned so much about electricity! Samantha Hughes, Laois
Tommy really loved this today. It's been quite hard to keep him motivated so this was a welcome break for me!! Thanks very much. Brid Carroll
This was a Brilliant Session, Oisín my 7 year old loved it and he learned a lot. The teacher was great and patient and kept the session going at just the right pace. It was Brilliant. Nathaniel Doyle
It was really good and the teacher was fabulous at explaining and keeping it interesting.  It worked really well. Really good  !!!!- Roseleen McQuillan
"A really fantastic video learning session with Junior Einstein this morning for my 9 year old!! Thank you so much Tracey Jane and the team! Not only a brilliant way to learn about science in a fun and exciting way – but also a fabulous way to keep our kids in touch with others in a safe and socially distant way in these current times" Tanya, County Dublin
The interactive video was great today and lovely little addition to our home schooling, we could hear it very well and kids found it very relaxing and loved it, great idea and so much appreciated
Charlie & Ellen aged 9 and 7
Thank you. The Boys loved it Really Informative and fun x – Tara, Kildare 
Found today's Online forensics session brilliant. The scientist was really engaging, accessible and made it very interactive for the kids. I intended taking a break while they were watching, but I enjoyed it too much so kept watching too!! Claire , Dublin
My Boys really enjoyed the science session on Monday morning. Totally engaged in the lesson though and really enjoyed it. It was very easy to use and log on. We will certainly be booking in another session very soon. Thank you  & Well done, from the O Connells
Today's session on Eggsperiments was really good  and very informative. Ella really enjoyed it Thanks –Aisling Carberry 
Junior Einstein's interactive science classes have been fantastic & my 10 year son has loved them.  In particular the 'Forensic Crime Scene' but really there's something for everyone.  Well done!-

Sinead Cronin