Science Corporate Events, Family Events & Festivals
To fid out more about our Science Corporate Events, Family Events & Festivals. Please select your territory from the purple button in the header at the top of the website for contact details of your local owner operator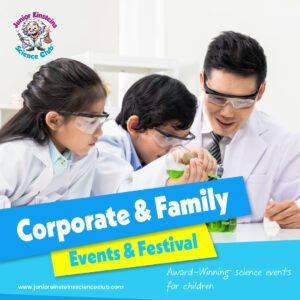 Science Corporate Events, Family Events & Festivals-Unique award-winning entertainment
Summer Party, Summer Fete, Bring your child to work day, Company Celebration.
Halloween Party – spooky science experiments. hands on hilarious fun for children and adults alike.
Christmas party – Unique entertainment. That 'something different' for your event
Everything we do here at Junior Einsteins Science Club is because we are passionate about bringing STEM to young children in a fun filled high energy way.  Our Corporate Events, Family Events & Festivals are very child-centric and all of our children are our 'Junior Einsteins' ! We nurture children's natural curiosity & creativity. We inspire our 'Junior Einsteins' to use their imaginations, make a mess, explore and discover. We do this through fantastic interactive experiments from Slimy Slime where children learn about long chain polymerisation and Non-Newtonian fluids. A Barbie Doll gets a hair raising experience on a Van Der Graaf generator while children learn about voltage and current. Lighting a light sabre with a plasma ball we learn how electricity flows! We inspire our 'Junior Einsteins to explore , get messy and have fun   Fossil making, Forensic Crime Scene, Slime, Illusions, Exothermic reactions making elephant's toothpaste, coke & Mentos Geysers, ,Giant Smoke Cannons, Engineering , covering STEM & STEAM areas. Learning through tons of fun! Children wear Lab coats and goggles!

Welcome to Junior Einsteins Science Club – your ultimate destination for unforgettable science experiences! Our team specialises in creating captivating and educational Science Corporate Events, Family Events, and Festivals. Immerse your audience in the wonders of science through our engaging activities, interactive demonstrations, and hands-on experiments. Whether you're looking to spark curiosity among corporate professionals, provide quality family bonding through science, or add an exciting element to your festival lineup, Junior Einsteins Science Club has got you covered. Join us in a world of exploration and discovery, where learning meets entertainment in the most innovative and enjoyable way possible. Book us now to elevate your event into an extraordinary scientific adventure!
Guaranteed lots of science educational fun and very happy 'Junior Einsteins'! We are low maintenance!
For our Science Corporate Events Family Events & Festivals we only need an electricity source (a table would be ideal too, but we can bring our own if necessary) and will clean up and leave your place as we found it. A tent or gazebo would be best for the electricity experiments).
Please contact us anytime to discuss your event needs ; welcome@junioreinsteinsscienceclub.com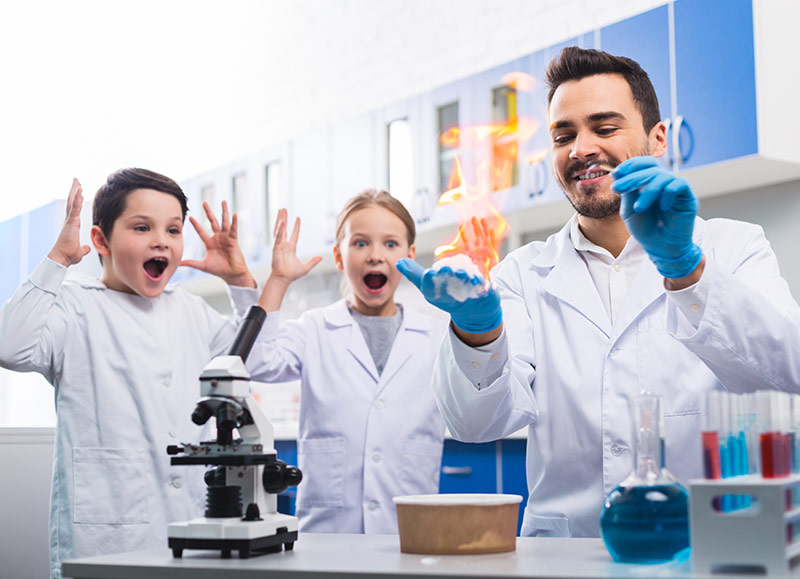 If you are an Event planning professional and are looking for a unique Entertainer for your Christmas party or Halloween event please contact us for details of our super fun science shows and parties !
As dedicated entertainers, we bring science to life through captivating activities, interactive demonstrations, and hands-on experiments that engage audiences of all ages.
Book a science entertainer from Junior Einsteins for your special event today!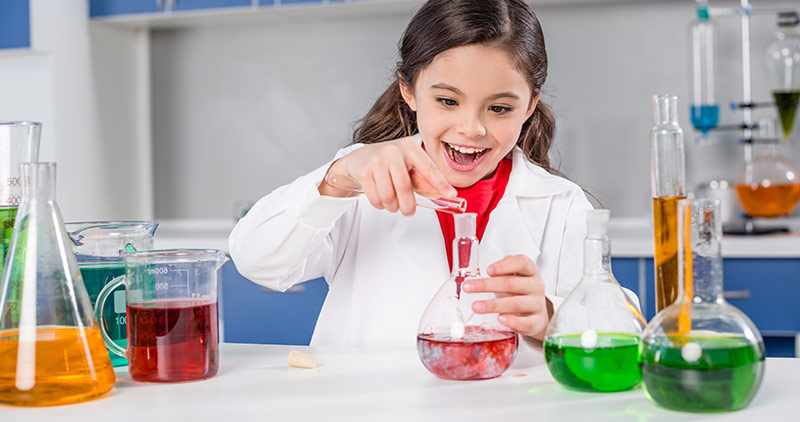 Science Corporate Events, Family Events & Festivals
Pricing
There is no limit on the numbers we provide our science show for, but if crowds are extremely large it will be less hands on. Each hour long show is €250, contact us for bespoke pricing information.
A second scientist is recommended for large groups. Please note we don't charge VAT as we are an educational company.