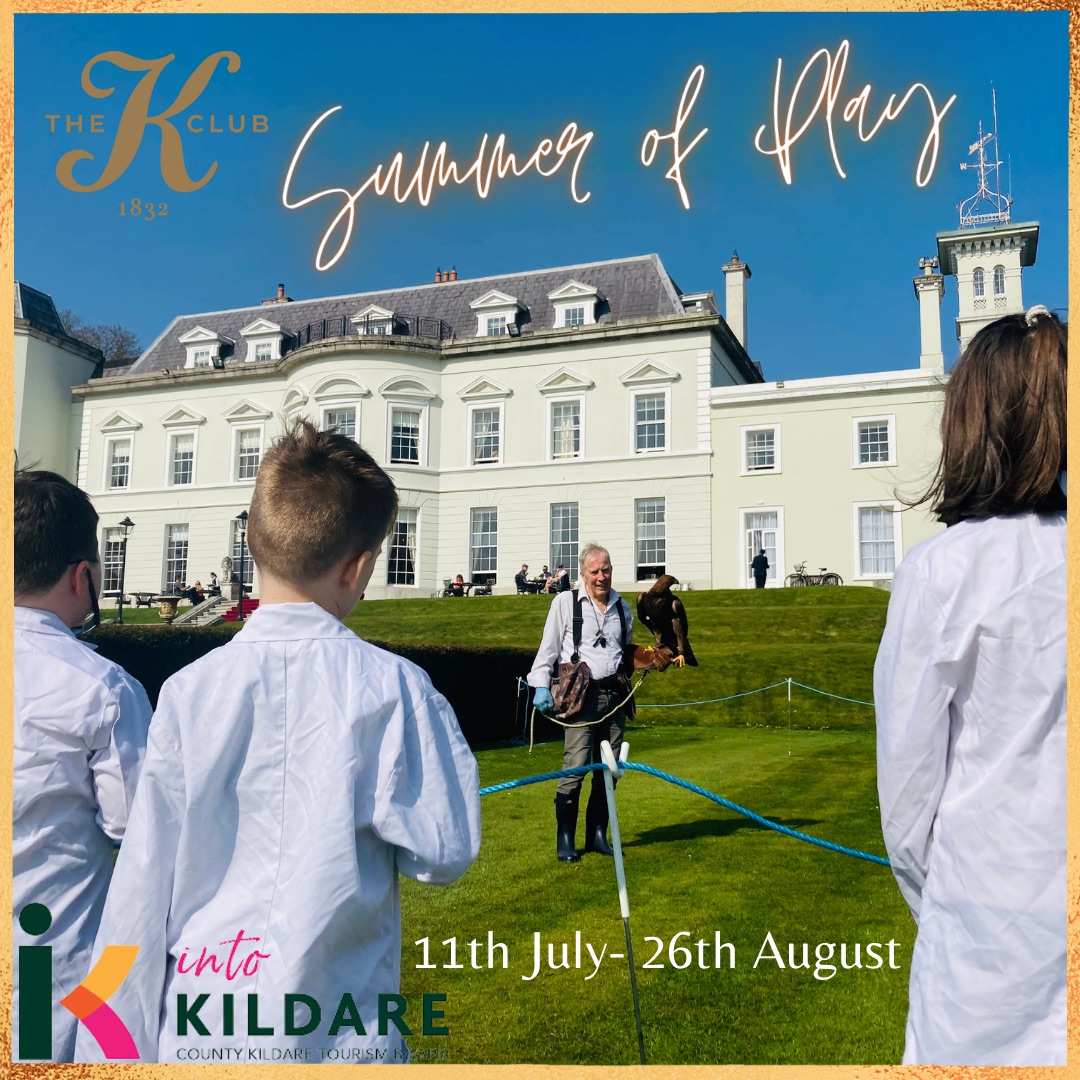 The K Club, Summer of Play, 25th-29th July, 9am-1pm daily
During this Award-Winning Summer Science Experience which takes place over 5 days, children will;
Be inspired each day with different hands-on experiments that integrate their beautiful surroundings. We will have a big emphasis on ecology and nature based activities as well as much loved Junior Einsteins experiments;
Wind Science, States of Matter Slime, Elephants Toothpaste, Squishy Soap, Banana Split DNA, Flight Science, Bug Hunting, Wildflower Seed Bombs, Muddy Worms, Quantum Conundrums, Marble Run Challenge, pH Science, Bath Fizzer Making, and Volcanic Explosions. On the last day of Science Camp we have a big celebration & Graduation where they and all their new friends wear a graduation cap, receive their certificate and have a Party with take-home Slime!
We will have a huge emphasis on play and where possible the children will engage with any educational activities already taking place onsite!
Children will make their own take-home Science items every day!!
This Summer Science Experience is suitable for 5-12 year old children. All attending children wear Science Lab Coats and goggles!