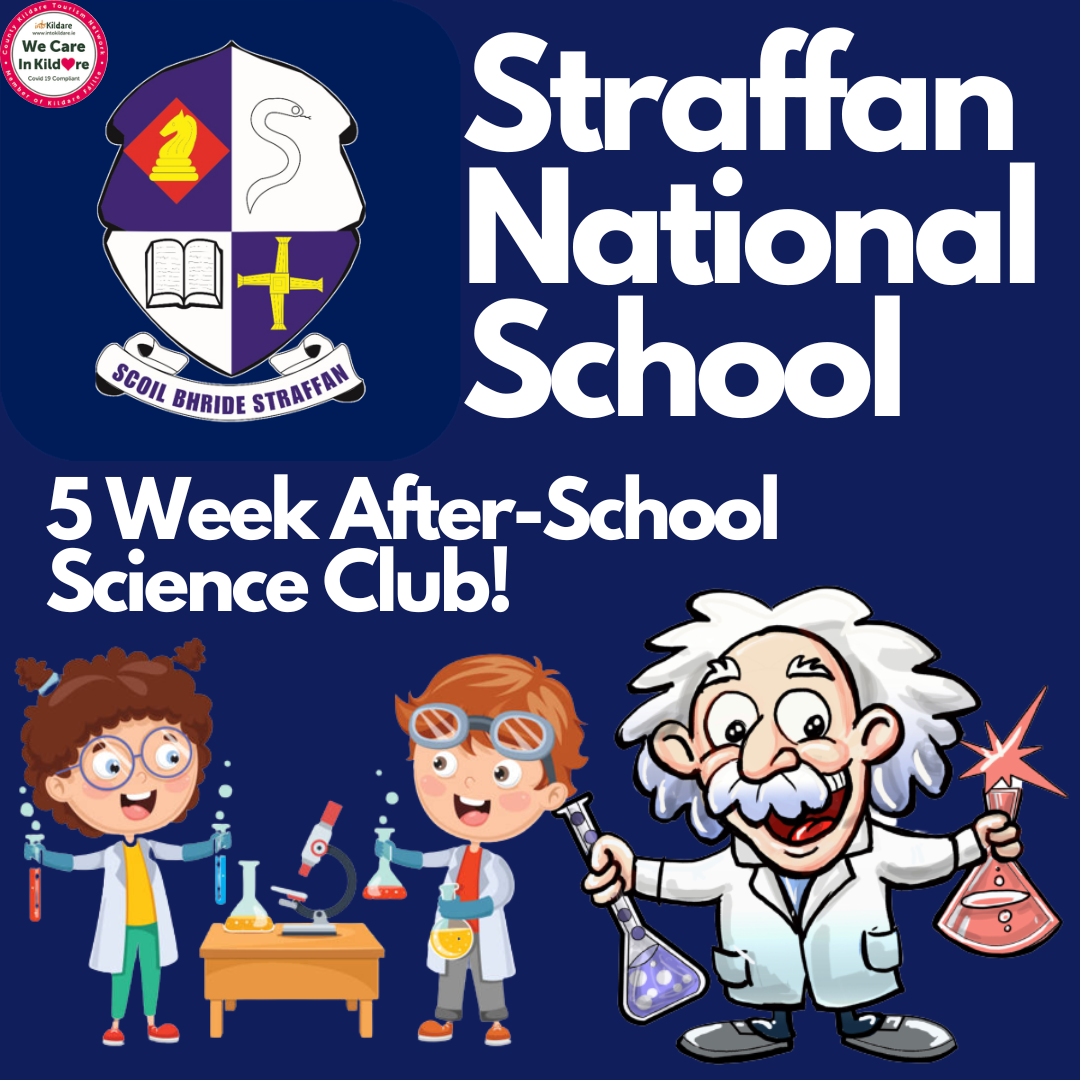 Straffan National School, Junior & Senior Infants, After-School Science Club, 28th February-28th March, 2pm-3pm
During our exciting and fun after-school club children will explore a range of exciting science topics. Science Lab Coats and Goggles are provided.
We have a huge emphasis on FUN with lots of science explosions throughout!
If you have questions please contact us by email; kildarejunioreinsteins@gmail.com
28th February- Children explore the forces that enable flight through hands on experiments. They learn to improve the flight of their own glider through knowledge of these forces and make and take home their own glider!
7th March- Dr. Bones: Through teamwork children make a life-sized model of the human skeleton and learn to name the bones. They learn about different joints enabling various ranges of motion. They learn how best to keep their bones healthy throughout life!
14th March- Seed Bomb Science! Children will learn about the importance of biodiversity in keeping ecosystems vibrant and in the production of the food we eat. They will create their own take home seed bombs to delight all of the wonderful pollinators in the garden!
21st March- Engineering Challenge! Through guided discovery children will engage in an engineering building challenge. They will solve problems and come up with the best building solutions with our bespoke Scientist lead challenge.
28th March- Slime–tacular!- Children will make their own take home Non-Newtonian Slime and do their own chemistry explosions, they will learn the fundamental of chemistry and what makes their slime behave strangely as it does and why their explosions happen!
To see more of what we do, follow us on Instagram @JuniorEinsteinsKildare !