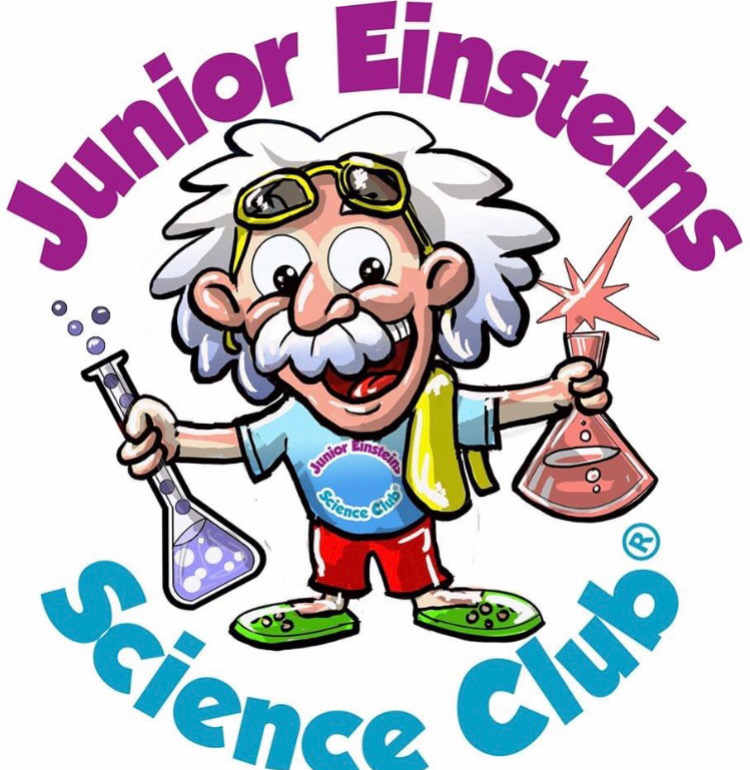 Junior Einstien's Summer Science Camp, Stanmore, London – From 26th July – 30th July 2021
Hello fellow 'Junior Einsteins' ,
This Summer, life will be a lot more "beakerful" and "eggciting" as the Junior Einstein Science Club brings your children closer to STEM education by using the funnest and coolest experiments that will make your minds you go, e = ohh my daayysss!!!
At Junior Einstein we teach children 'How to Think, not What to think. We ignite the passion for science with our camps that are very child-centric. Nurturing children's natural curiosity & creativity is the primary goal and we achieve this through interactive and intuitive experiments that help children appreciate the importance and significance of science in their lives at all times.
At our Upcoming Summer Camp your children will learn to:
Make Slimy Slime and learn about long chain polymerisation and Non-Newtonian fluids.
Barbie Doll gets a hair raising experience  – learning voltage and current while using Van Der Graaf generator
Lighting a light sabre with a plasma ball  – Learning the flow of electricity flows
Children learn to explore a broad range of STEM subjects learning by doing; Fossil making, Forensics, Arctic Animal Adaptations, Classification of Life, Rocket Races, Bug Hunts, Illusions and how cartoons are made, Geology and Volcanoes, Bernoulli's effect and how planes fly, marine biology, quantum physics using Nerf guns. Chemistry ; PH Purple Power & Exothermic reactions making elephant's toothpaste, coke & Mentos Geysers, Magnets, Light, Anatomy, Giant Smoke Cannons, Engineering, covering STEM & STEAM areas.
We do all this and more while making sure we raise our laboratory swag levels as children suit up in cool Lab Coats and goggles!
So come join us for our exciting science camp at The Stanmore Discovery Center, 34 Church Rd, Stanmore HA7 4AL from 26th July 2021 to 30th August 2021 from 9:00 am – 3:00 pm.
Enjoy your Early Bird Offer by applying the Discount Code EarlBird10% valid until 21st June 2021.
Special sibling discount (5%) available as well. Please call us to check if you qualify for a sibling discount.
Book Your Seat Now!, We hope to see you on the 2nd day of August.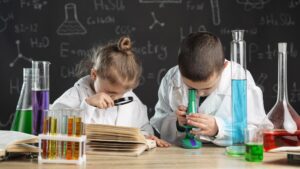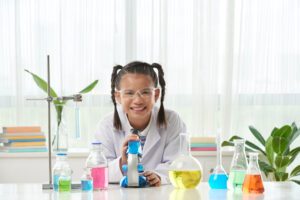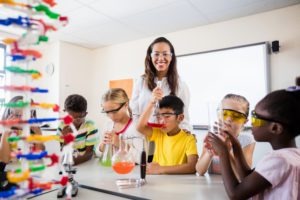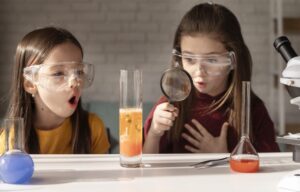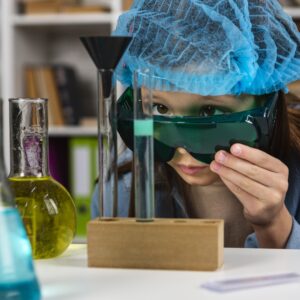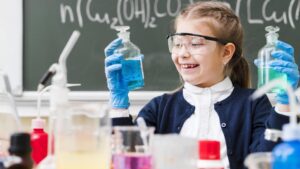 Hourly Schedule
9:00 am

-

3:00 pm (11:30 to 12:30pm Break)

Day 1

Slimy Slime, Cartoon Capers, Forensic Crime Scene, Blubber Gloves and Bug Hunt
9:00 am

-

3:00 pm (11:30 to 12:30pm Break)

Day 2

Bernouli's Flying Machines & Flying Toilet Paper, Rocket Races, Purple Power PH, From Plate To Poop and Somewhere Over The Rainbow
9:00 am

-

3:00 pm (11:30 to 12:30pm Break)

Day 3

Lava Lamps, Elephant Toothpaste, Walking Water(with White Flower) ,Hand Boilers, Pigments Of Immiganiation, DNA Banana Split & Light The Lightsabre
9:00 am

-

3:00 pm (11:30 to 12:30pm Break)

Day 4

Make Your Own Fossils, Vicious Volcanoes & Crusty old Earth, Dr Bones & Pumping heart, sunscreen science/UV and Shoot Giant smoke rings game and make your own mini smoke cannons
9:00 am

-

3:00 pm (11:30 to 12:30pm Break)

Day 5

Classification of Life, Out of this world - Solar System, Run Marble Run, Take a deep breath & Coke and mentos Geyser and Van Der Graaf Generator Maddness