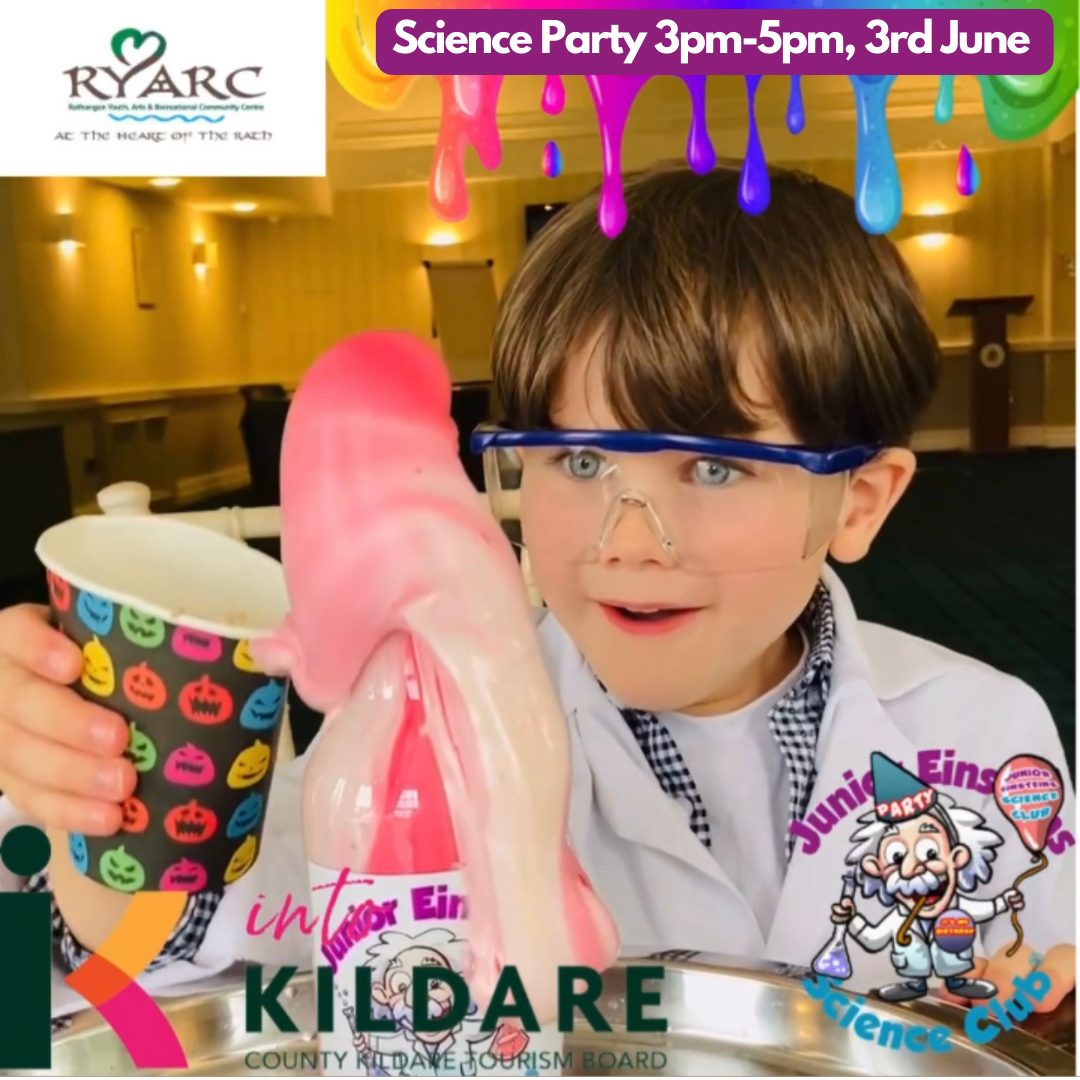 Rathangan Community Centre, Science Party, 3rd June, 3pm-5pm
During this really fun, exciting and educational Science Science Party, children will do all of our most exciting experiments!!!
Venue: Rathangan Community Centre, Newtown Street, Rathangan Demesne, Rathangan, Co. Kildare
Time: 3pm-5pm
Enquiries to; kildarejunioreinsteins@gmail.com (you will receive an email about 2 days in advance of the party).
Slime Science (Non-Newtonian Fluids), Plasma Ball Explorations, Lighting the Lightsabre Power, Barbies Static Electricity Hairdo! S

parks and Alien Saucers Fly on our University Grade Van Der Graaf Generstor, Elephant Toothpaste; Colourful Bubbling Exothermic Reaction,  Giant Smoke Cannon Vortex Fun, Making Take-Home Slime for All !! 
10+ meter high Cola Explosions !! 
Suitable for 5-12 year old children. All children wear Science Lab Coats and Goggles!!! Follow us on Instagram @JuniorEinsteinsKildare