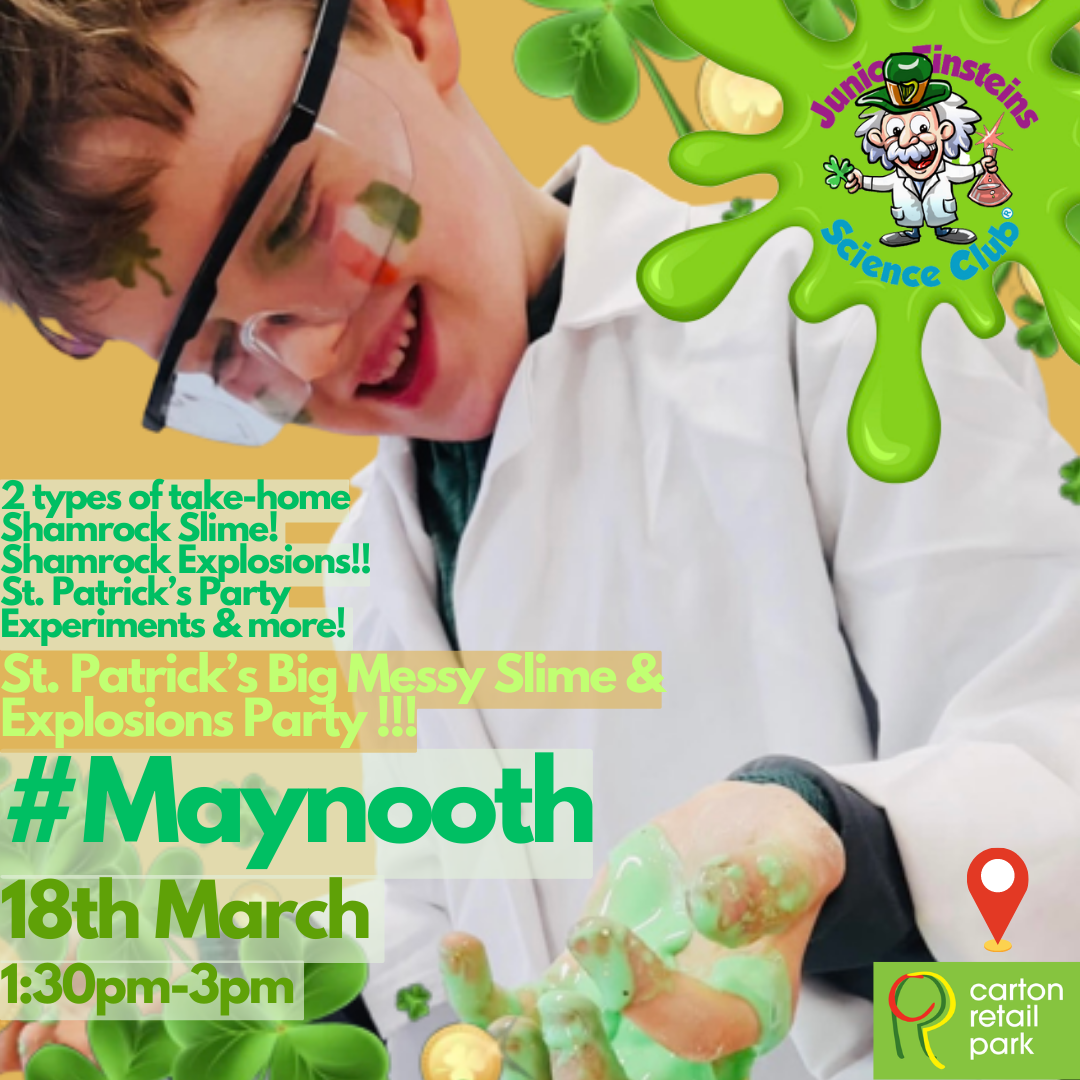 Maynooth St. Patricks Event, 18th March, 1:30pm-3:00pm
This fun filled, exciting St. Patrick's STEM event will take place at Carton Retail Centre in Maynooth Community Space (very close to Costa Coffee!).
Children will engage in a range of our most exciting and educational Science topics and learn to do their own experiments;
Children will do amazingly fun and educational experiments including:
Learning to make St. Patricks take-home Non-Newtonian punching slime! They will make and take home not one but two type of slime learning all the way! While making our Non-Newtonian slime they will have fun exploring and learning that not all fluids behave as we expect! They will do Shamrock Explosions (Safely!!!) making the greenest most colourful eruptions and learning the basics of chemistry. They will get to pull polymers to their limits while making our famous bouncy slime.
We will also have a range of St. Patrick's Party experiments to keep them engrossed in science!
This event is sure to entertain and inspire. For more information you can follow use @JuniorEinsteinsKildare on Instagram.
This event is suitable for 5-12 year old children. Science Lab Coats and Goggles are provided to all attending children!