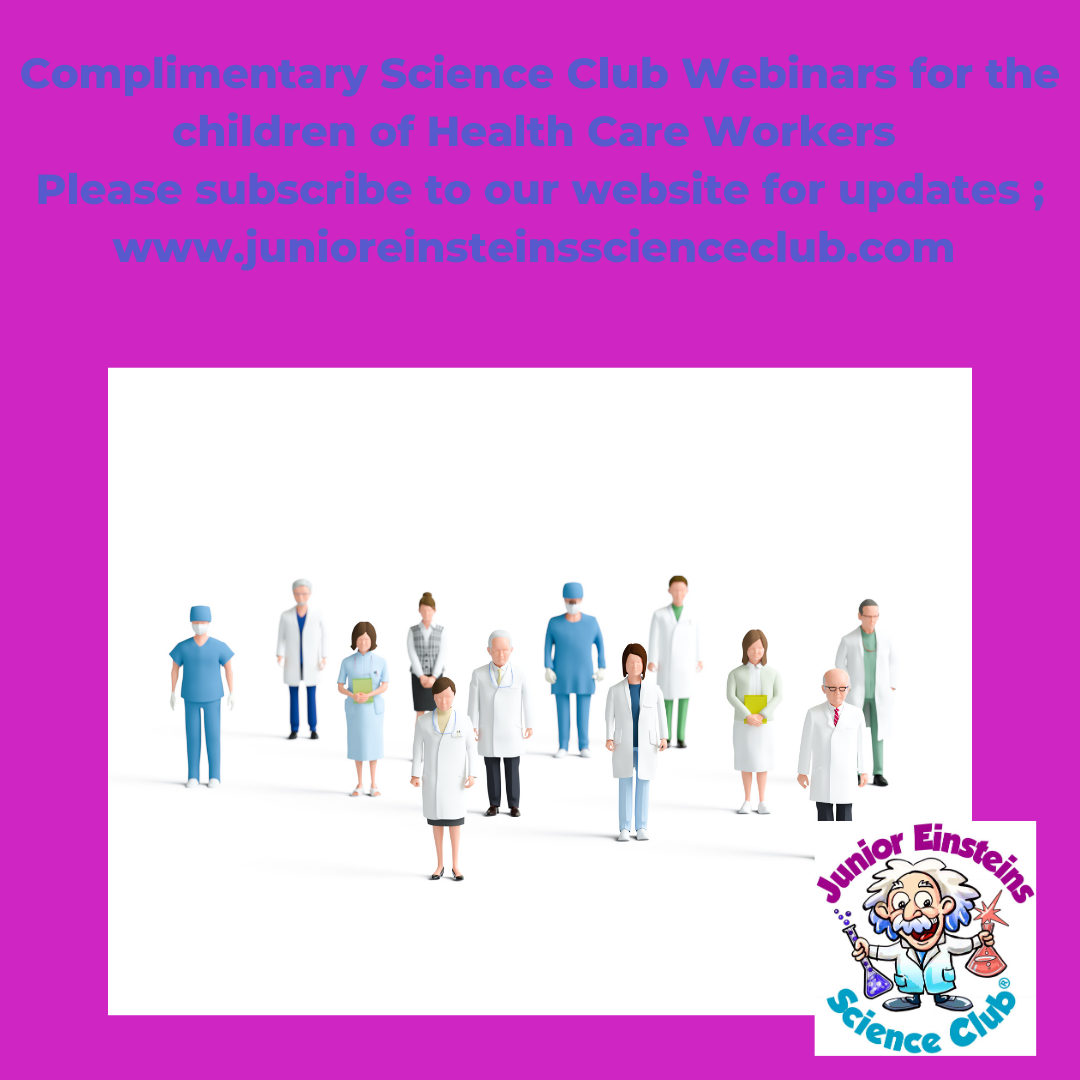 Junior Einsteins Science Club Complimentary Science Club Session for the children of Health Care workers January 2021 ; Van Der Graaf Madness & Plasma Ball experiments
Thank you for everything you are doing for us during this Covid-19 pandemic. We appreciate it so very much.
Please enjoy the below Complimentary Online Science Club session for your children ( adults enjoy it too!)
It is an on-demand session and will be available whenever it suits you and your family to watch.
Please register and watch here ; https://my.demio.com/ref/f8CVBbef0np7qQXn