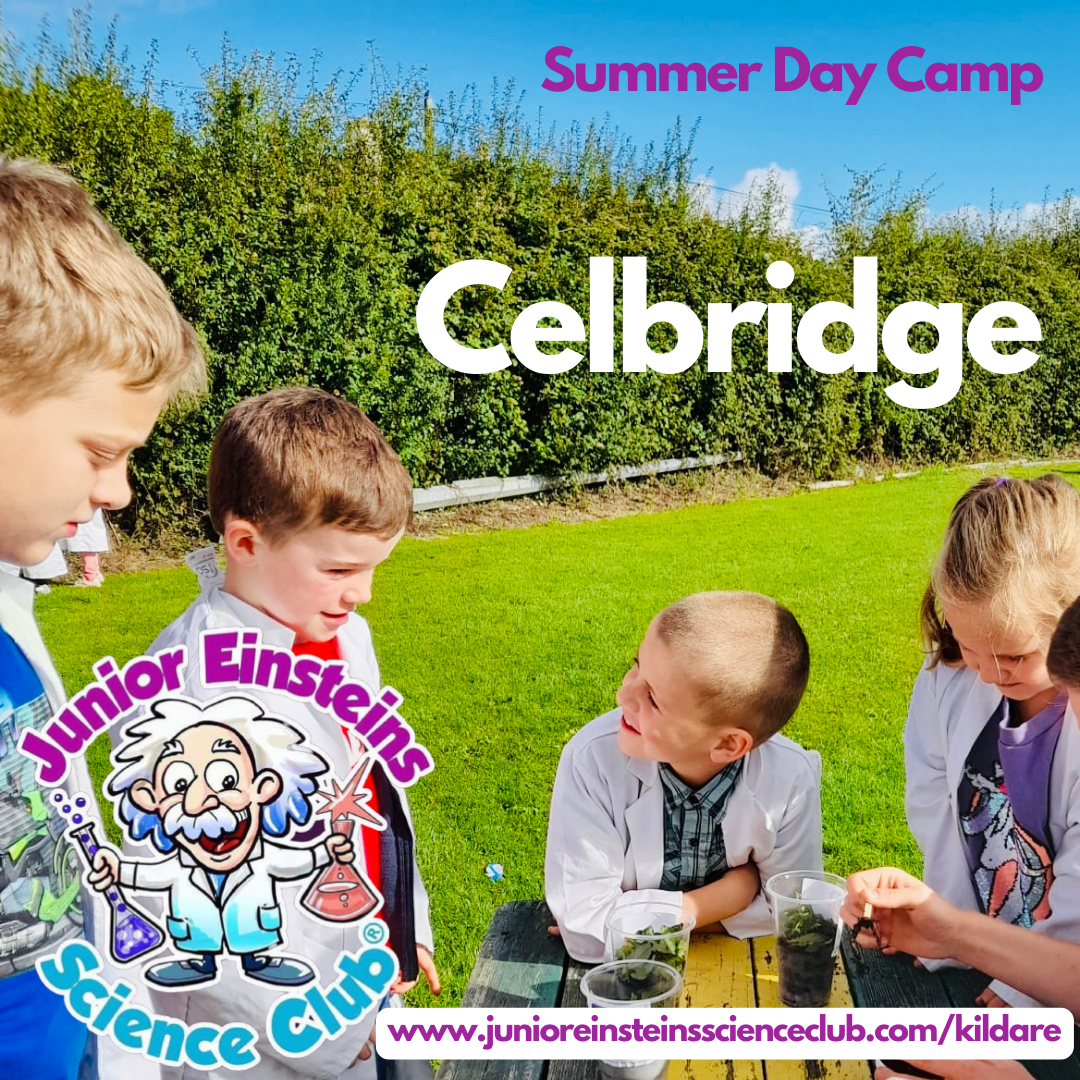 Celbridge, Summer Day Camp, Saturday 5th August, 10am-3pm
During our exciting and fun Summer Day Camp, children will explore a range of exciting science topics. Science Lab Coats and Goggles are provided.
We have a huge emphasis on FUN with lots of science explosions throughout!
Venue: Scoil Na Mainistreach
Bug Hunt – This Bugs Scavenger Hunt is a fun and interactive science activity teaching children about the different types of insects and bugs. They learn about the anatomy of different insects. Through group exploration children will find various species of insects, harmlessly contain them for the duration of the activity, observe them with magnifying glasses and journal their findings with drawings or notes.
Wildflower Seed Bombs – The aim of this session is to highlight the importance of wildflowers in an ecosystem's biodiversity. Bees, birds & butterflies are identified as pollinators of wildflowers. Children will gain an understanding of the relationship between natural pollination & food production. How can we attract more pollinators to our gardens & ecosystems? Let's make a wildflower seed- bomb to plant in our garden.
Muddy Worms – Our Junior Einsteins learn that earthworms are good. They learn that worms eat up organic matter and leave droppings that help plants to grow better. They come to understand that worms create water and air channels for plant roots to grow quickly. Junior Einsteins explore facts about soil, complete several experiments and create their own take-home wormery.
Make and take home; Wildflower Seed Bombs & Worm Wormery.
If you have questions please contact us by email; kildarejunioreinsteins@gmail.com