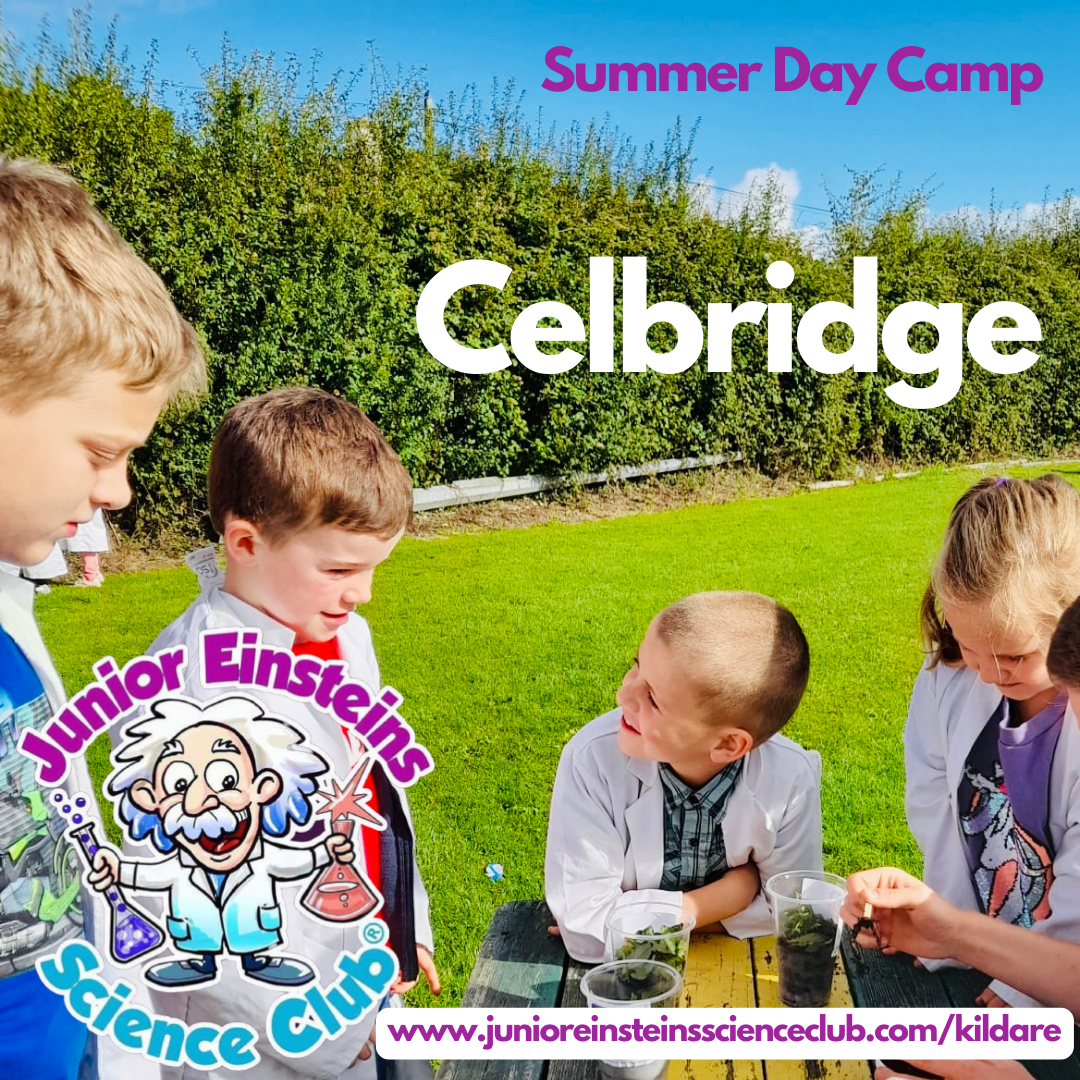 Celbridge, Summer Day Camp, Saturday 1st July, 10am-3
During our exciting and fun Summer Day Camp, children will explore a range of exciting science topics. Science Lab Coats and Goggles are provided.
We have a huge emphasis on FUN with lots of science explosions throughout!
Venue: Scoil Na Mainistreach
Space Science – Children will learn about the planets of our Solar System and make their own take home blasting rocket while learning some chemistry about how it blasts!
Marble Run Challenge – Our 'Junior Einsteins' complete many experiments including building marble runs and then reverse race marbles, promoting design skills and planning, reasoning and physics. Children have to think about what they are creating, and use focus, imagination and problem-solving skills all while having fun. A marble can teach a lot about momentum friction and gravity.
Non-Newtonian Slime Making – Children will investigate/experience the viscosity of different fluids. Through the process of making our slime, children will become familiar with the properties of a non-Newtonian fluid.
Elephants Toothpaste – To help children gain an understanding of the co-dependency between Hydrogen Peroxide and Enzymes (yeast) as a catalyst to drive an exothermic reaction. Children love to see this bubbling colourful reaction. Children feel the heat in the foamy result! Children will be fascinated by the observation of a chemical reaction and will enjoy that they can do one by themselves. During that process they will learn about chemical terminology like Exothermic reaction and decomposition. They will learn that a catalyst speeds up chemical reactions and they will learn about the science fact behind it in this case about enzymes.
Make and take home; Blasting Rockets.
If you have questions please contact us by email; kildarejunioreinsteins@gmail.com