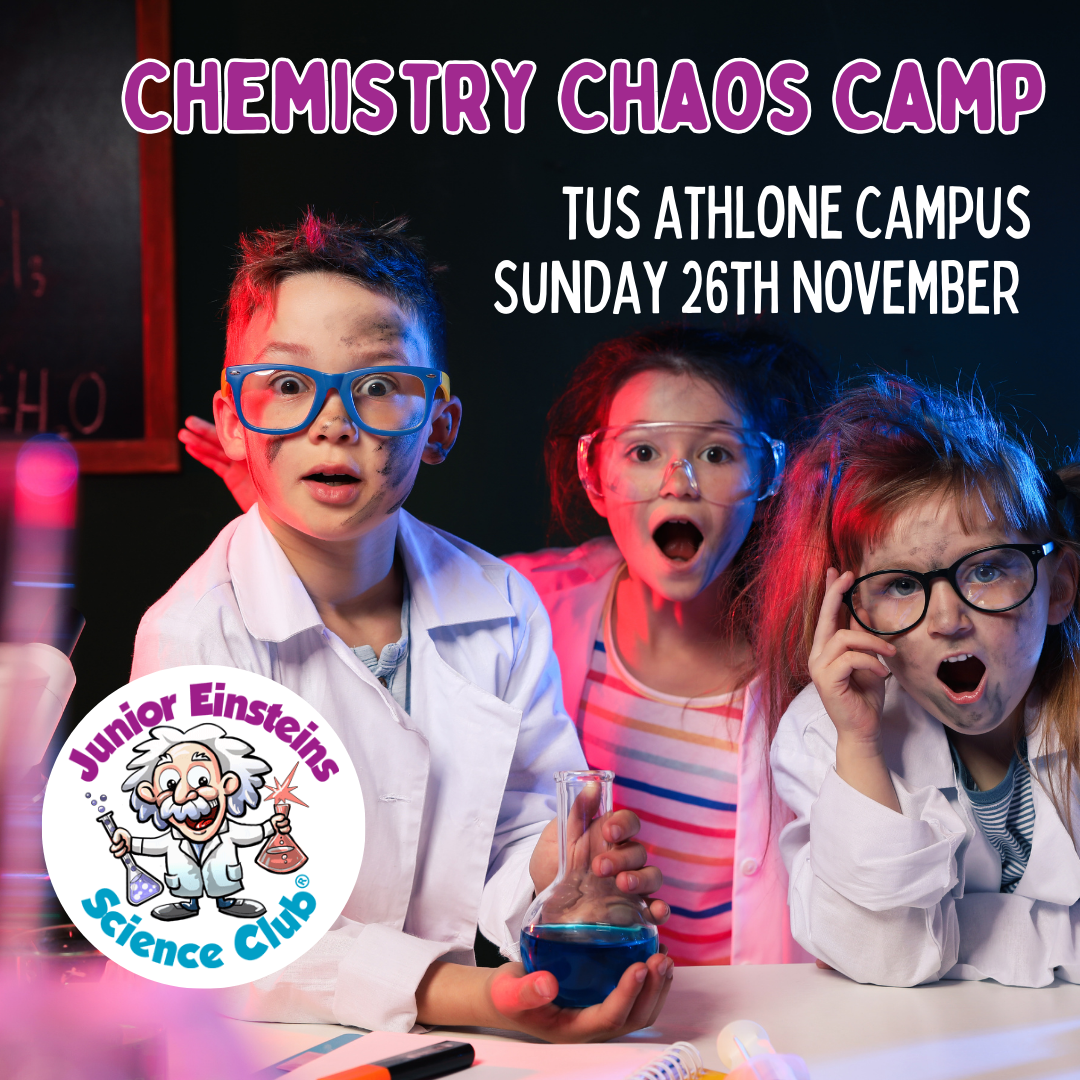 Science Camp for kids – TUS Athlone – Chemistry Chaos-Sunday 26th November (9:30am -1:30pm)
Science Camp for kids – TUS Athlone – Chemistry Chaos-Sunday 26th November (9:30am -1:30pm)
Join us at the Technological University of the Shannon, Athlone on Sunday 26th November for our chemistry chaos science camp with Junior Einsteins Science Club! Science Camp for kids – TUS Athlone – Chemistry Chaos-Sunday 26th November (9:30am -1:30pm)
Hands on experiments in chemistry & chemical engineering!
Camp runs from 9:30am -1:30pm
Suited for children from 5 -11 years old.
€50 per child.
Non Newtonian fluids, cross linking polymer slime, bubbling exothermic explosions with elephant toothpaste, coke & mentos explosion, pH indicators: acids & bases, fizzy science; make your own bath bomb, rocket launching chemical reactions, erupting vicious volcanoes & lots of fun, hands on experimenting!
Children are grouped by age: 5 – 8 year olds (ATOMS) 9-11 year olds (MOLECULES), each assigned a scientist!
Children are supplied with lab coats, goggles & gloves. They make & take home their own slime & bath bomb from science camp.
Enquiries to James at junioreinsteinswestmeath@gmail.com