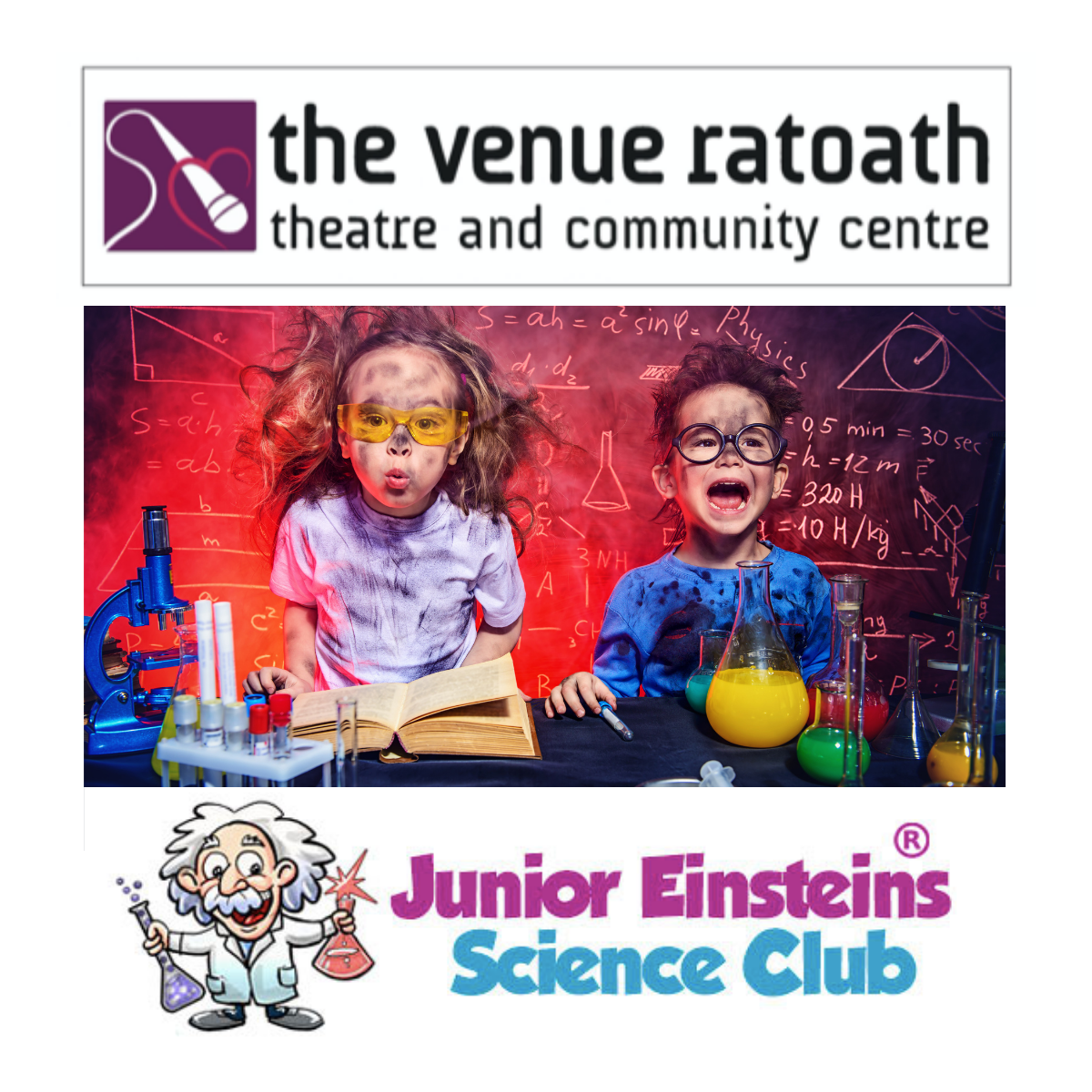 RATOATH – 4 WEEK SCIENCE CLUB – STARTS 23rd JANUARY
We are operating all of our events on a reduced capacity basis of over 50%. There will be a maximum of 15 children allowed attend our weekly science clubs. Social distancing, PPE, pods  & all public health guidelines strictly adhered to. Contact our COVID Compliance Officer by phone or email for further information.
4 week science club every SUNDAY FROM 10:30AM – 12PM at Ratoath Community Centre (Glascarn Studio) on 23rd, 30th January & 6th, 13th February.
Dates: 23rd  January – 13th February (Sundays 10:30am – 12pm)
Venue: Glascarn Studio of Ratoath Community Centre, Main Street, Ratoath (The Venue Theatre)
Times: 10:30am – 12pm
Price: €80 per child
Children are supplied with lab coats, goggles & gloves. They do not need to bring anything with them to science club- just a drink & small snack if you wish! Experiments include classification of Life, Rocket Races, Slime science, Geology and Volcanoes,  Bernoulli's effect, marine biology, quantum physics using Nerf guns.  Chemistry ;  PH Purple Power & Exothermic reactions with elephants toothpaste, Light & Defraction, Giant Smoke Cannons, Pneumatics & Engineering, covering STEM & STEAM areas.
For further information please contact James at junioreinsteinsmeath@gmail.com or call us on 085 7555635
Sold out!