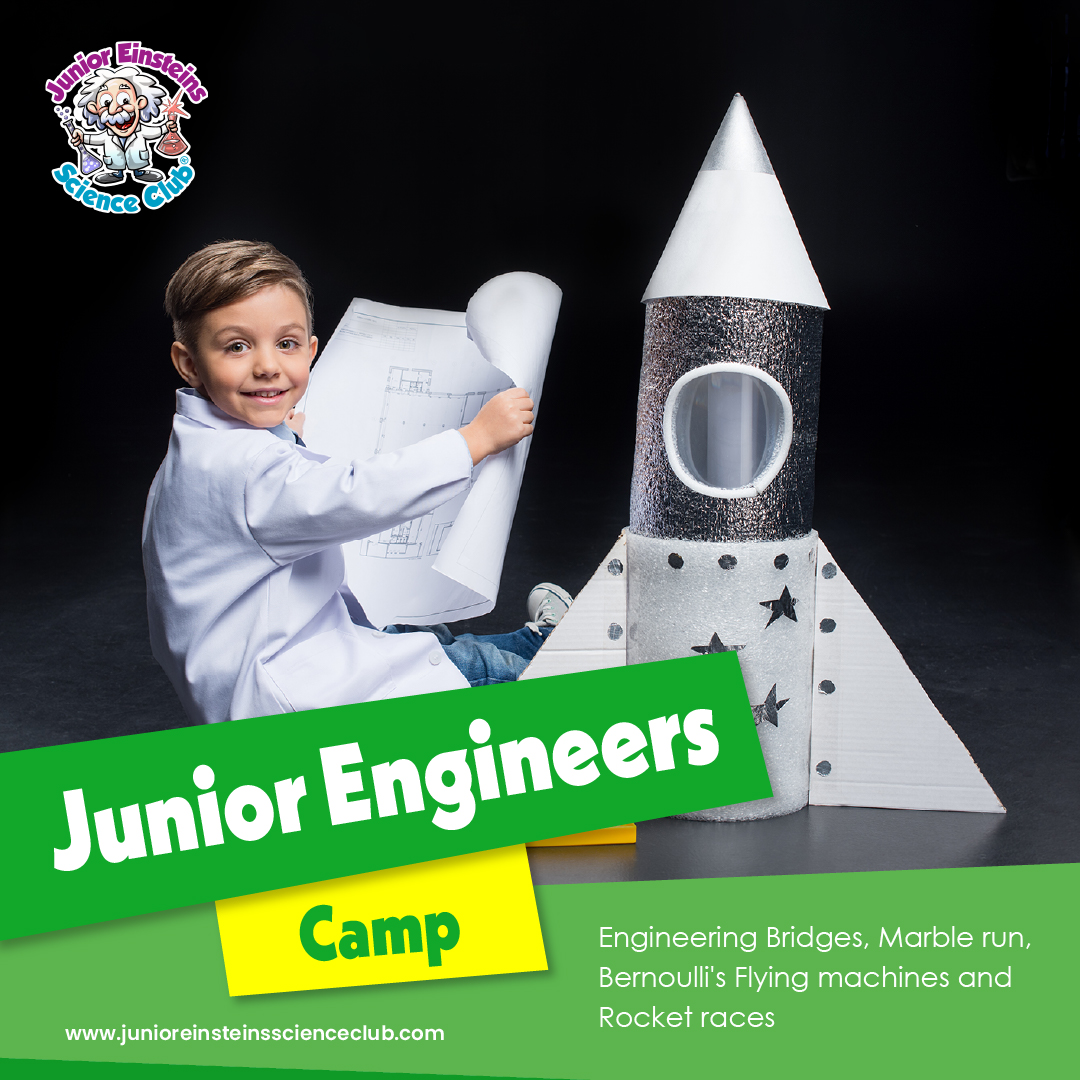 Navan- Junior Engineers Camp (Saturday 11th March)
Venue: Claremont Stadium, Navan
Date & Time: Saturday 11th March 9:30am -1:30pm
Price: €45 per child
Join us for our award winning Junior Engineers Camp! Marble run engineering: momentum, speed & velocity, engineering bridges: design & construction, chemical engineering: engineer an exothermic reaction with elephant toothpaste, Wild Wind: windmill engineering, Bernoulli's flying machines: flight & aerodynamics, build a flying model glider, rocket races & rocket launchers; thrust & propulsion!
Suited for primary school aged children from 5 – 12 years old. Children are grouped by age: 5 – 8 year olds (ATOMS) 9-12 year olds (MOLECULES), each assigned a scientist!
Children are supplied with lab coats, goggles & gloves. They make & take home their own flying model glider, windmill & rocket!
Enquiries to junioreinsteinsmeath@gmail.com