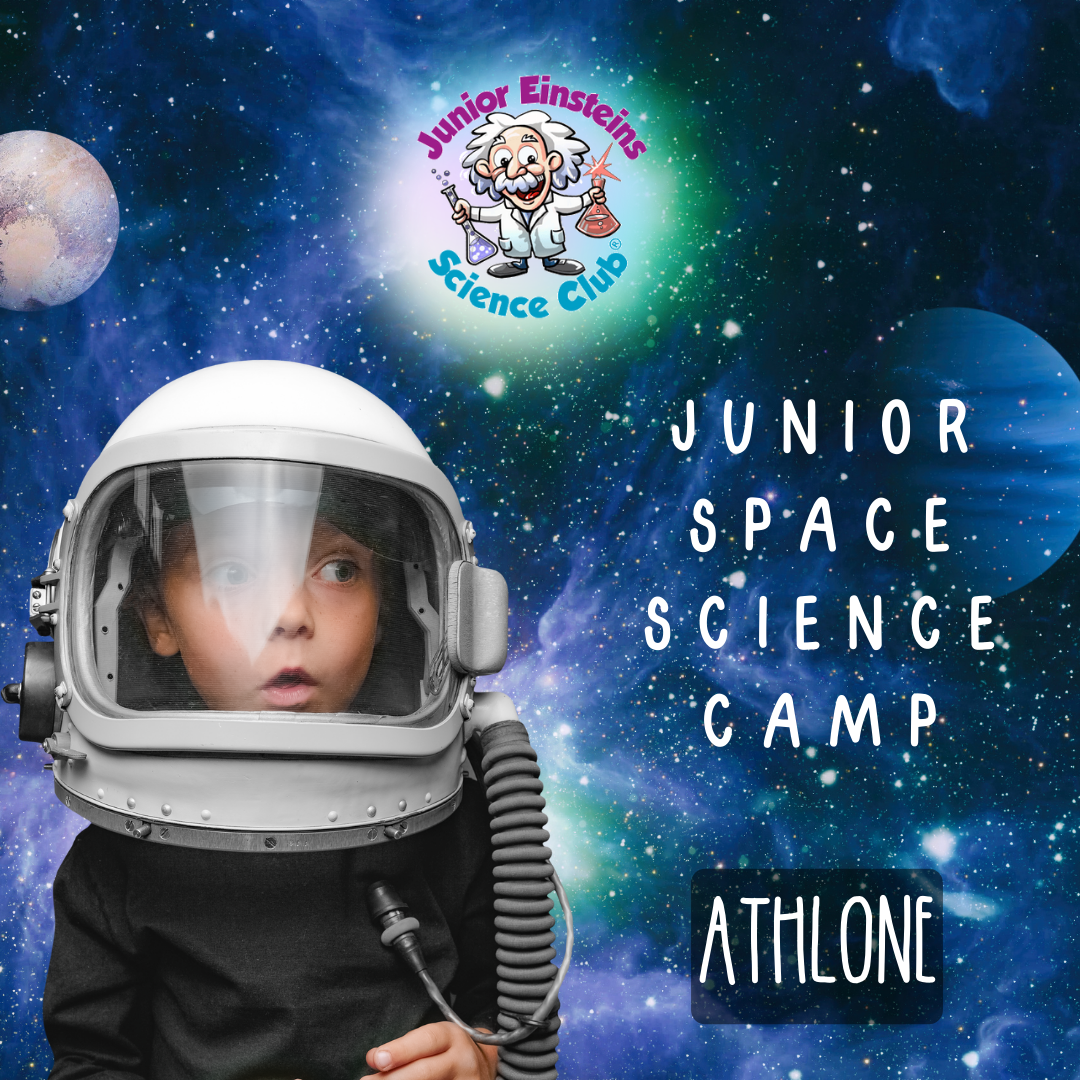 Athlone – Junior Rocket & Space Science Camp (Sunday 23rd June 9:30am-1:30pm)
We are delighted to be hosting our science camps at TUS Athlone campus.
Award winning space science camp with Junior Einsteins Science Club!
Venue: Technological University of the Shannon, Athlone
Date & Time: Sunday 23rd June 9:30am -1:30pm
Price: €50
Out of this world solar system! awesome astronomy, flying Alien saucers, junior astronaut training, anti gravity training, disappearing water, galaxy in a bottle, rocket launchers with chemical reactions, rocket races: thrust & propulsion, & lots of fun, hands on learning for children from 5 – 11 years old.
Children are grouped by age: 5 – 8 year olds (ATOMS) 9-11 year olds (MOLECULES)
Children are supplied with lab coats, goggles & all scientific equipment. Children make & take home their own pop rockets & galaxy in a bottle!
Enquiries to junioreinsteinswestmeath@gmail.com