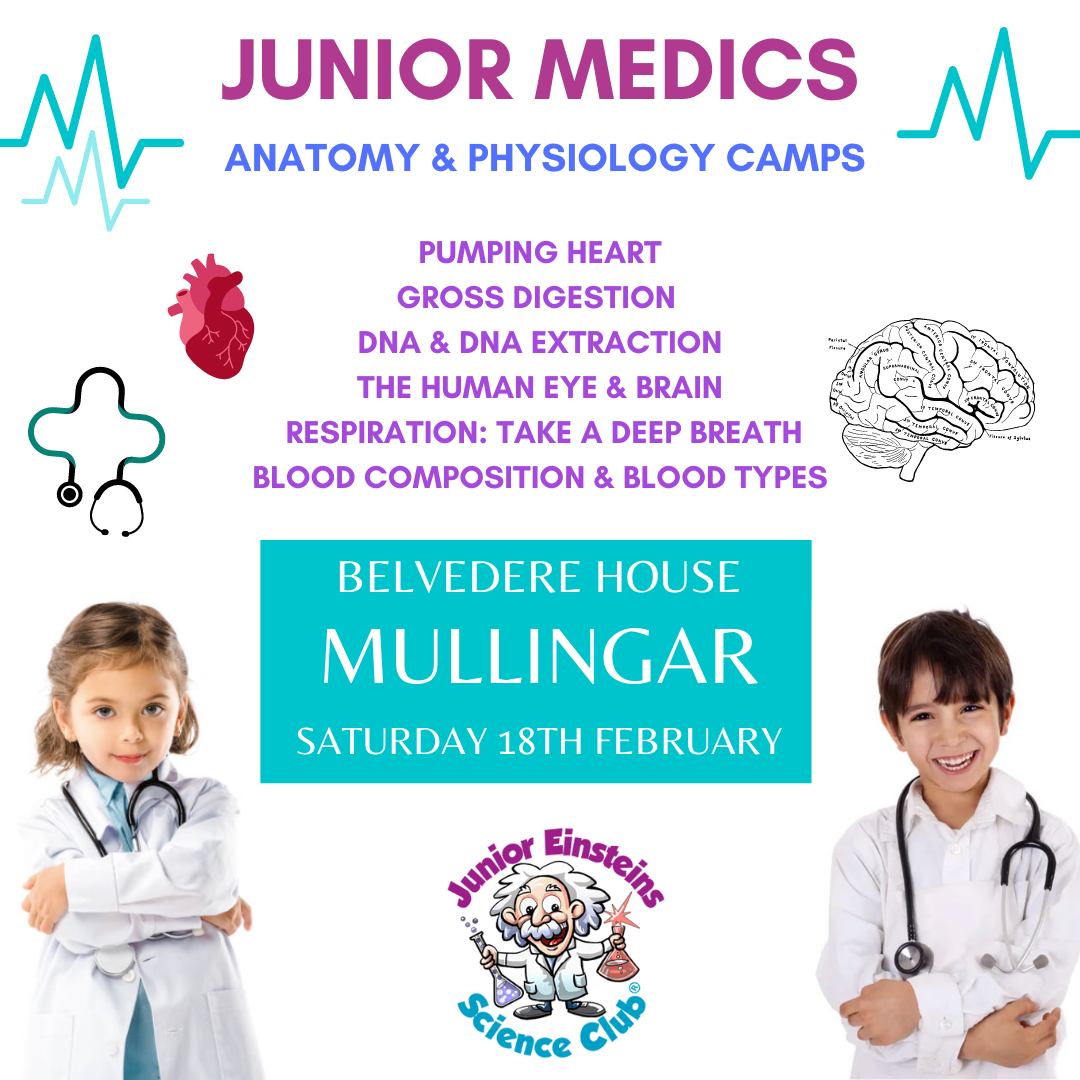 Mullingar – Junior Medics & Anatomy Camp (Saturday 18th February)
We are delighted to be hosting our science camps this year at Belvedere House & Gardens, Mullingar.
Our award winning Junior Medics & Anatomy camp will take place in the Lake View Room on Saturday 18th February from 9:30am -1:30pm
Venue: Belvedere House & Gardens, Lynn, Mullingar
Date & Time: Saturday 18th February 9:30am -1:30pm
Price: €50 per child.
Pumping heart & blood composition, gross digestion: from plate to poop, Dr Einspine: the human skeleton, DNA banana split: DNA extraction, take a deep breath (human respiration). Our Junior Einsteins will use stethoscopes, oximeters, sphygmomanometers & 3D pumping heart models to understand the human circulatory system.
Suited for primary school aged children from 5 – 11 years old
Children are grouped by age: 5 – 8 year olds (ATOMS) 9-11 year olds (MOLECULES)
Children are supplied with lab coats, goggles & all scientific equipment.
Enquiries to junioreinsteinswestmeath@gmail.com
Sold out!