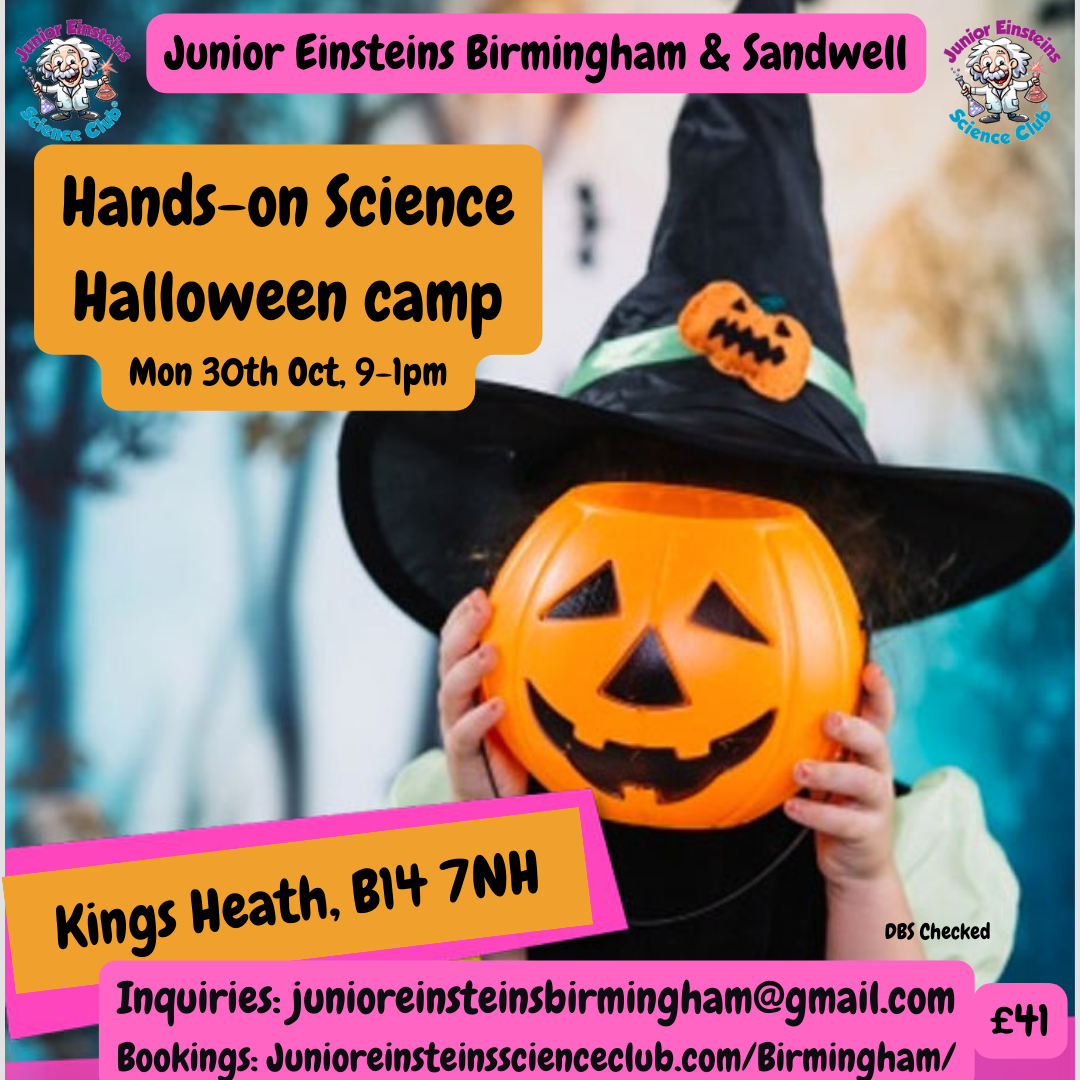 Kings Heath -Spooky Halloween Science Camp Monday 30th October 23. The Hub Hazelwell, 318 Vicarage Road. B14 7NH
Best Kids Halloween Camp Kings Heath Birmingham. Science Halloween Camps for children. Science experiments for kids. STEM Camp. Junior Einsteins science club Halloween camp
Spooky one day Halloween science camp at The Hub Hazelwell, 318 Vicarage road. B14 7NH
Monday 30th October October 9-1pm.
£41 per child
Witches snot slime, gross digestion, bubbling vampires' blood, Frankenstein Barbies, Smokey ghosts and lots of fun STEM.  Children are supplied with their own lab coats and goggles.  They make and take home their own slime and fossils from science camp.
Hands on science experiments suited for primary aged children up to 11 years.  Children are grouped by ages to ensure age focussed learning, 5-8 years ATOMS and 9–11-year-olds MOLECULES.  Siblings, family and friends can be in the same group.
What to bring: Old clothes- lab coats will be provided as Science can be dirty work!  Please bring snacks and drinks.
Enquiries to: junioreinsteinsbirmingham@gmail.com