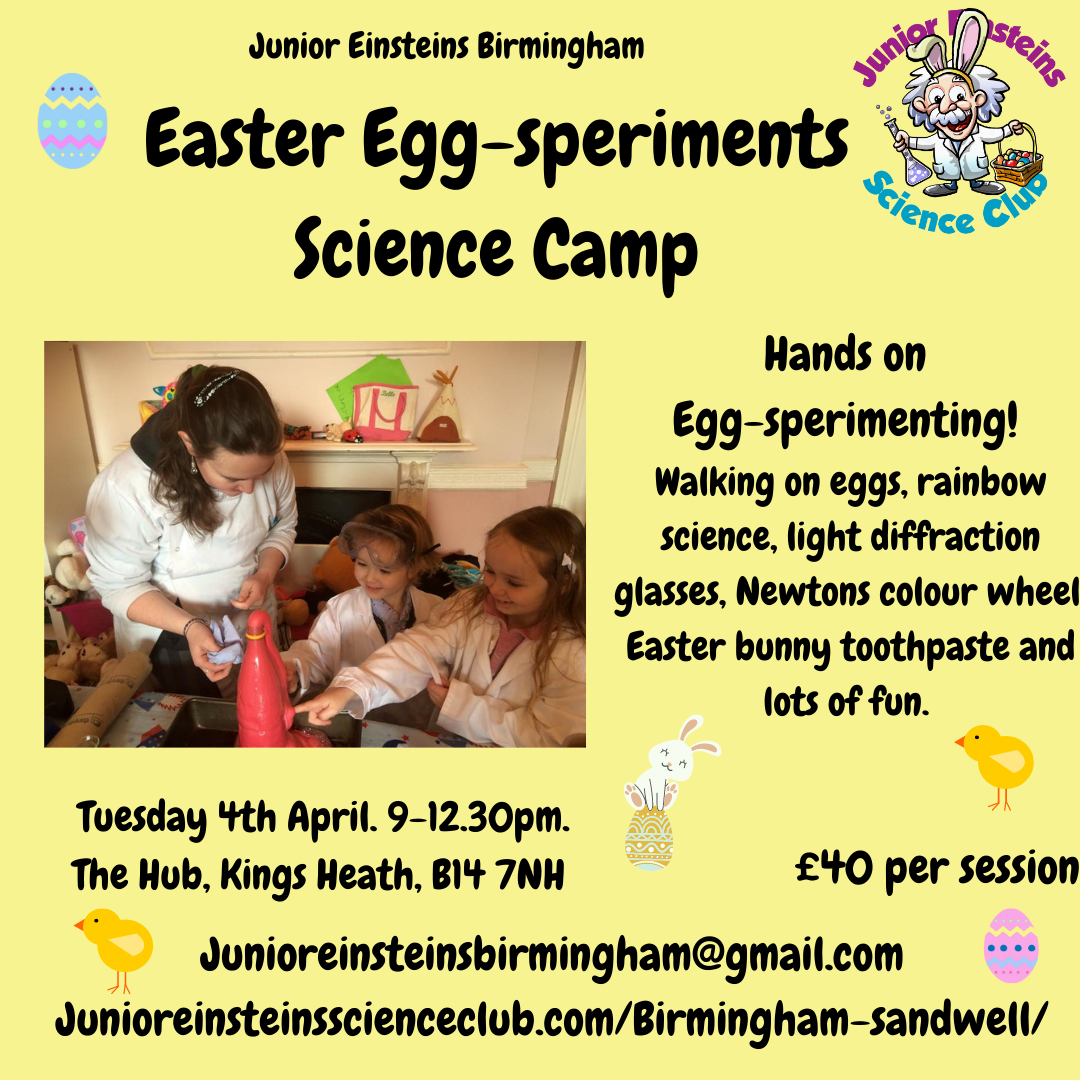 Kings Heath, Easter Eggsperiments Science Camp (Tuesday 4th April 2023). The Hub, Hazelwell, 318 Vicarage Rd, Kings Heath, B14 7NH
Kings Heath  Hands-on Science camp. The Hub, Hazelwell, 318 Vicarage Rd, Kings Heath, B14 7NH

Egg-citing experiments at our Easter science camps!  Egg smashing, walking on eggs, the egg drop challenge, rainbow science, light diffraction glasses, Newtons colour wheel, Easter bunny toothpaste and lots of fun, hands on egg-sperimenting!  Suitable for Primary school aged children from 5-11 years old.
Children are grouped by ages to ensure age focused learning, 5-8 years ATOMS and 9–11-year-olds MOLECULES.  Siblings, family and friends can be in the same group.
Children are supplied with lab coats, goggles & all scientific equipment.  They make and take home their own rainbow glasses  and Newtons colour wheel from Science camp!
Could children please bring their own lunch/snacks and a drink (no nuts).
£40 for one session.
Inquiries to: junioreinsteinsbirmingham@gmail.com