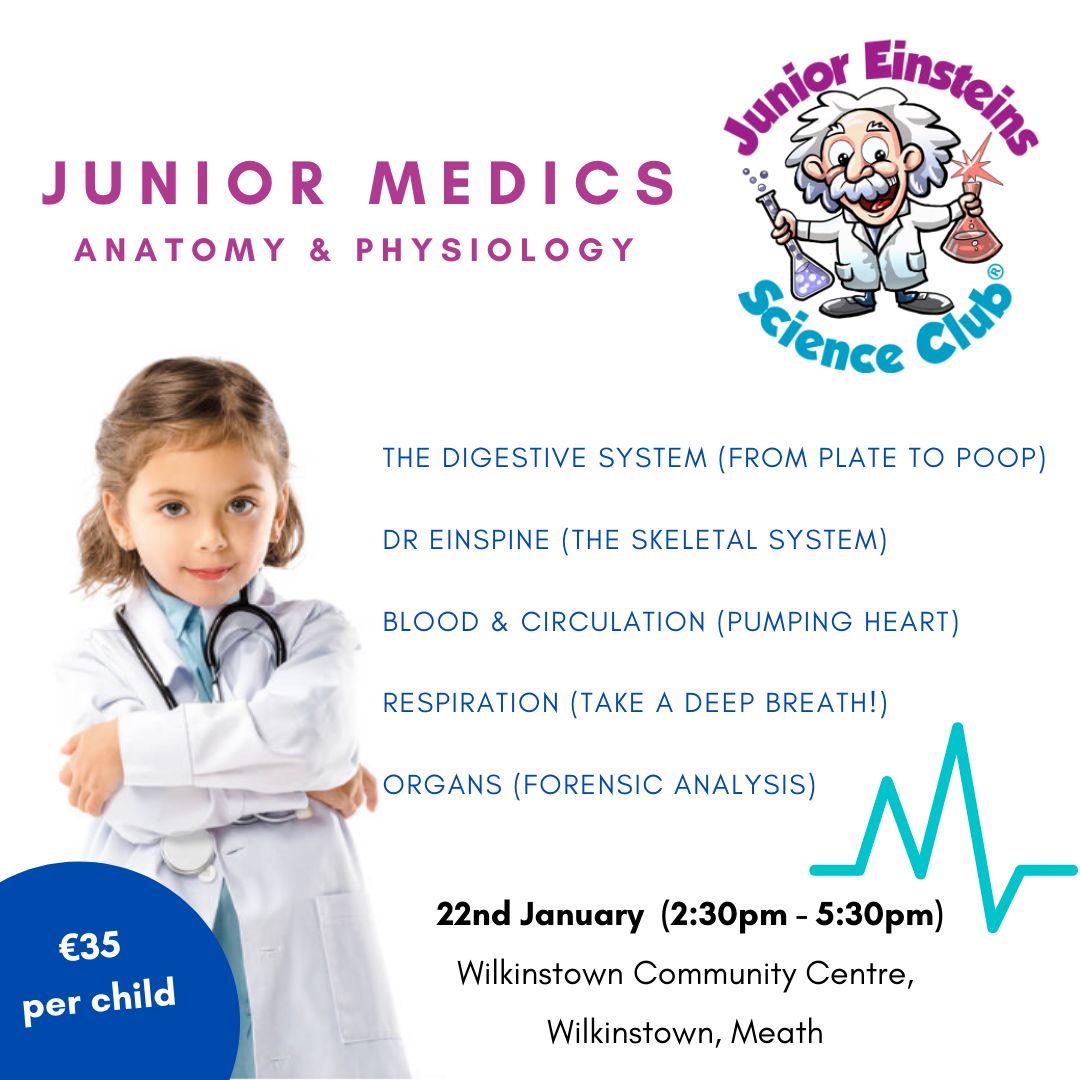 Junior Medics – ANATOMY & PHYSIOLOGY CAMP – WILKINSTOWN 22ND JANUARY
PLEASE NOTE:
We have reduced the capacity of our science camps & events by over 50%.  Social distancing of 2 metres, PPE & pods for each event in strict adherence to public health guidelines. All scientific equipment & materials are sanitised before, during & after our events, including lab coats & safety goggles. Infection control specialist & Covid 19 Compliance Officer assigned to each event.
Date: Saturday 22nd January
Venue: Wilkinstown Community Centre, Wilkinstown, Meath
Time: 2:30pm – 5:30pm
Price: €35
The Digestive system (from plate to poop), Dr Einspine (the skeletal system), blood & circulation (pumping heart), respiration (take a deep breath!), organs (forensic analysis). Children are supplied with lab coats, goggles & gloves.
Contact us at junioreinsteinsmeath@gmail.com or call on 085 7555635
Sold out!