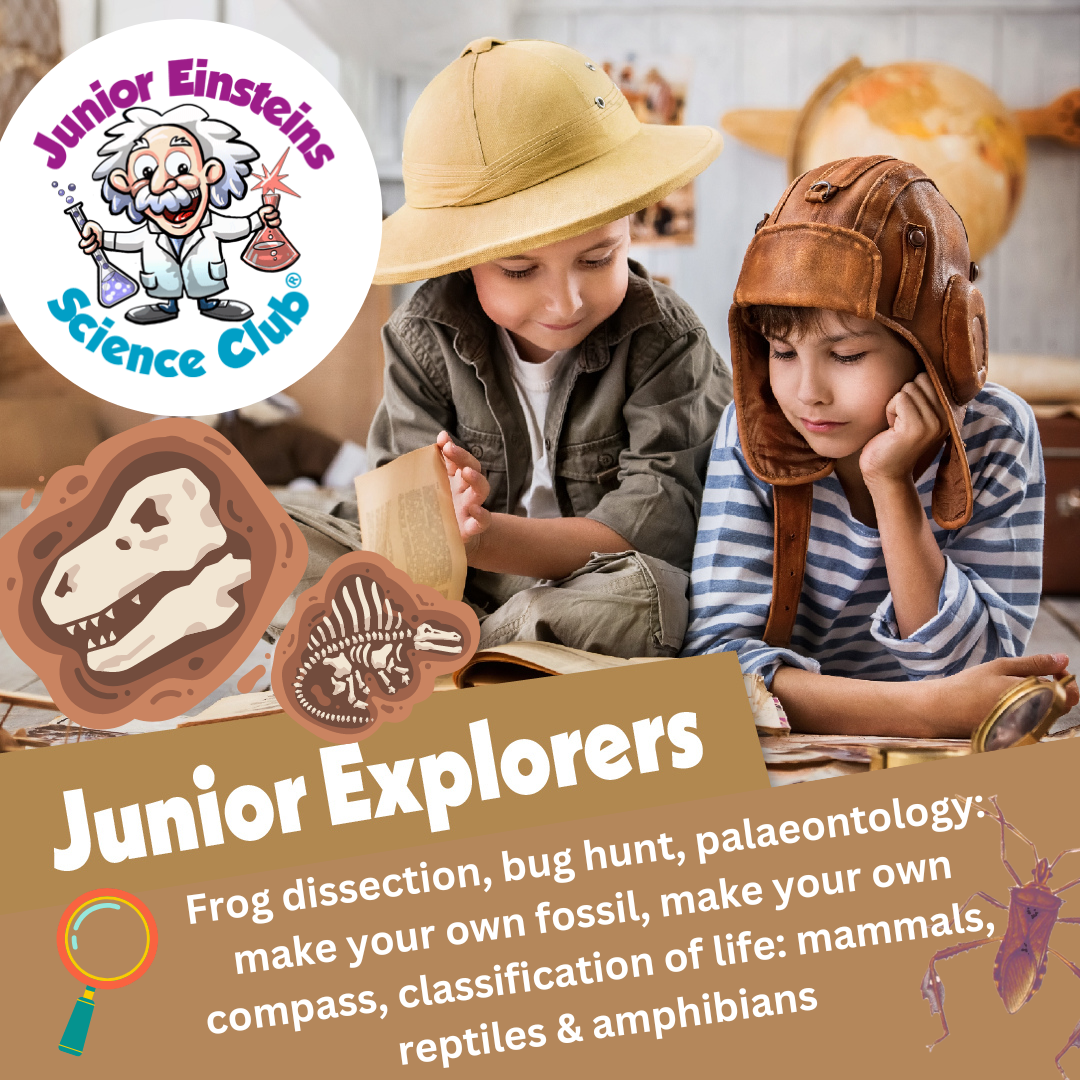 Junior Explorers: Science Camp – TUS Athlone – Sunday 4th June
Award winning science camp with Junior Einsteins Science Club, Westmeath!
Venue: Technological University of the Shannon, Athlone
Date & Time: Sunday 4th May  (10am-2pm)
Price: €50 per child.
Bug hunt, make your own compass, frog dissection & the frog life cycle, geology rocks! Crystal formation, palaeontology: make your own fossil, pollutant detectives, vicious volcanoes, crusty old Earth, classification of life: reptiles, mammals & amphibians & lots of fun, hands on learning for children from 5 – 11 years old.
Children are grouped by age: 5 – 8 year olds (ATOMS) 9-11 year olds (MOLECULES), each assigned a scientist!
Children are supplied with lab coats, goggles & all scientific equipment. Children make & take home their own fossil from science camp.