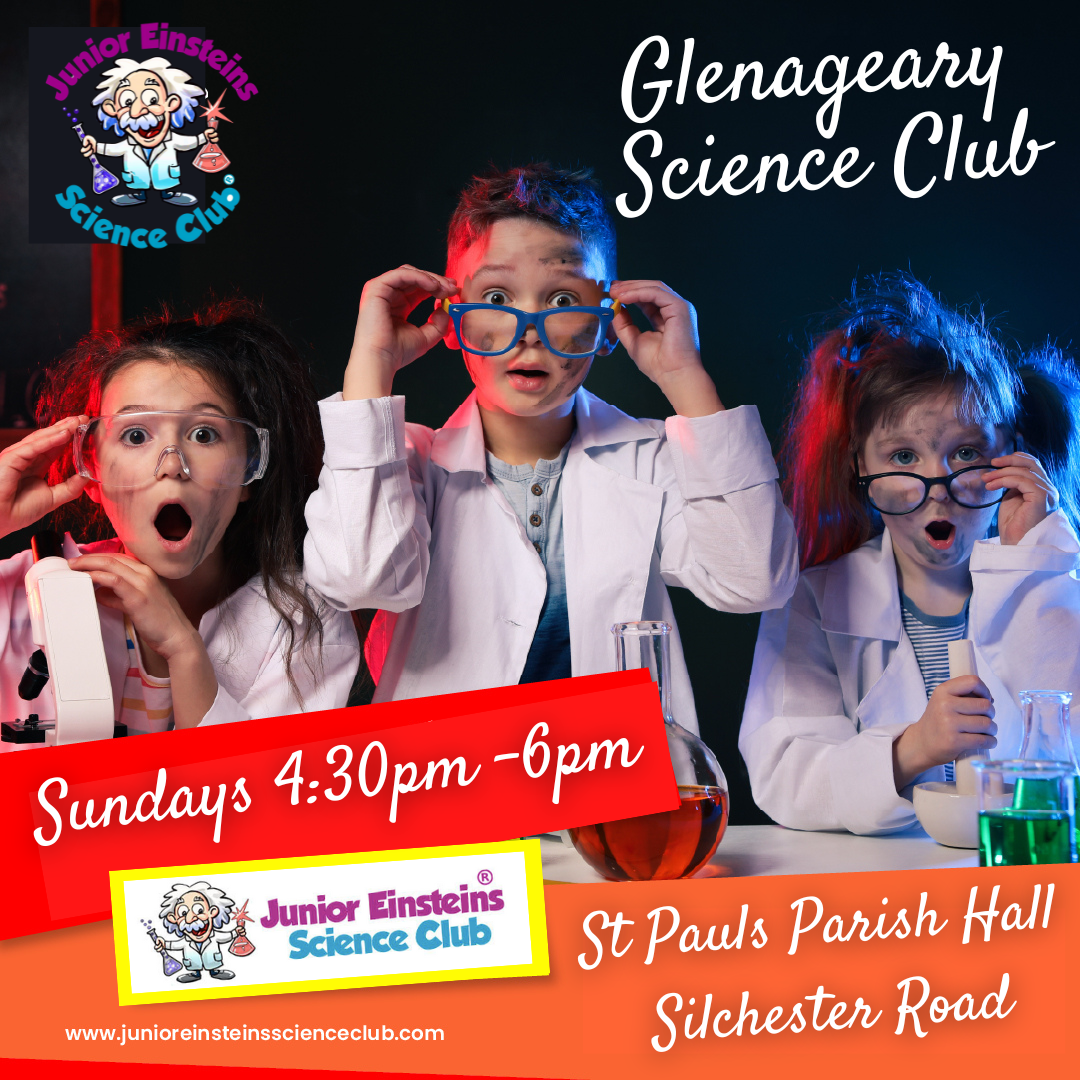 Glenageary Sunday Science Club – 12th March to 2nd April
Award winning science club at St Pauls Parish Hall, Silchester Road, Glenageary for children aged 5 -11 years old.
Sundays 4:30pm -6pm from 12th March to 2nd April (4 week program)
€75 per child
New curriculum of science experiments!
Make your own compass, bug hunt, diving density, float your boat buoyancy, quantum physics with Nerf guns, capillary action: moving rainbow!, Secchi disks: pollutant detectives, crusty old Earth, mad magnets.
Children are supplied with lab coats & goggles. They make & take home their experiments from science club. Children are grouped by age; 5-8 year olds ATOMS & 9-11 year olds MOLECULES.
Email enquiries to junioreinsteinssouthdublin@gmail.com