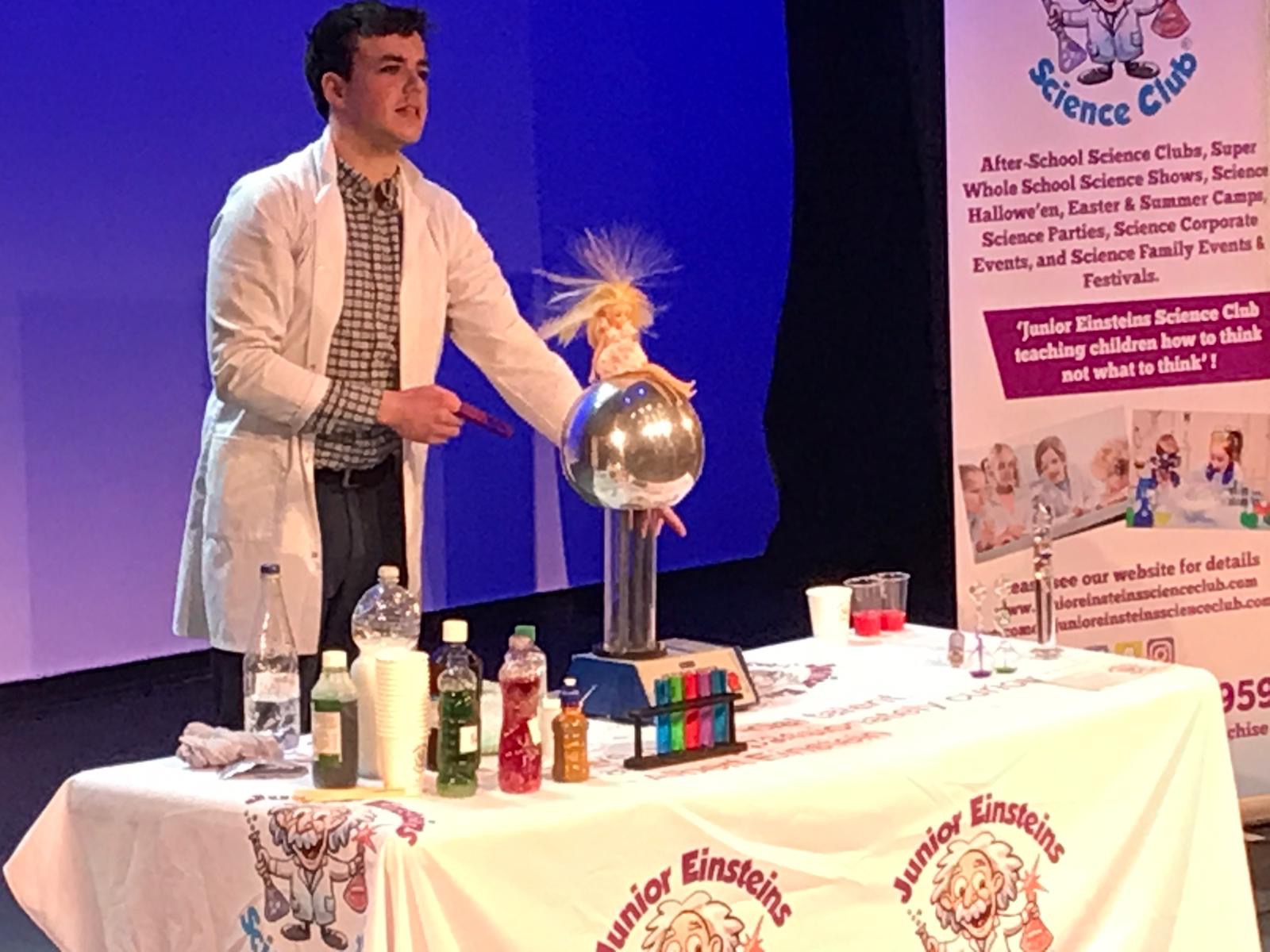 Dunboyne Science Party – 26th September (4:30pm – 6:30pm)
Venue: Oak Centre, Maynooth Road, Dunboyne
Date: 26th September; from 4.30pm to 6.30pm
Price: €25 per child
Join us at the Oak Centre, Dunboyne for  lots of science & STEM fun on 26th September! Suited for children from 6-12 years old (we do welcome 5 year olds too if you would like to book your Junior Einstein into the event!) Children are grouped into ATOMS (6-9 years) & MOLECULES (10-12 years). Siblings, families & pods can of course sit together at the event if they wish!
Slime science, bubbling exothermic reactions, non Newtonian fluids, rainbow science, the science of light, electricity extravaganza: glow sticks, electrocute a Barbie, flashes of lightning, giant smoke cannons, hand boilers & LOTS more interactive, hands on science.
We have a low child to adult ratio with 2 Science Instructors assigned to each of our events. Children are supplied with their own lab coats, goggles, gloves & scientific materials to participate. They make & take home their own slime & diffraction glasses from the science party. We recommend early bookings as spaces are restricted in line with public health guidelines.
For further information, contact us in the science lab at junioreinsteinsmeath@gmail.com or call us on 0857555635.
Sold out!