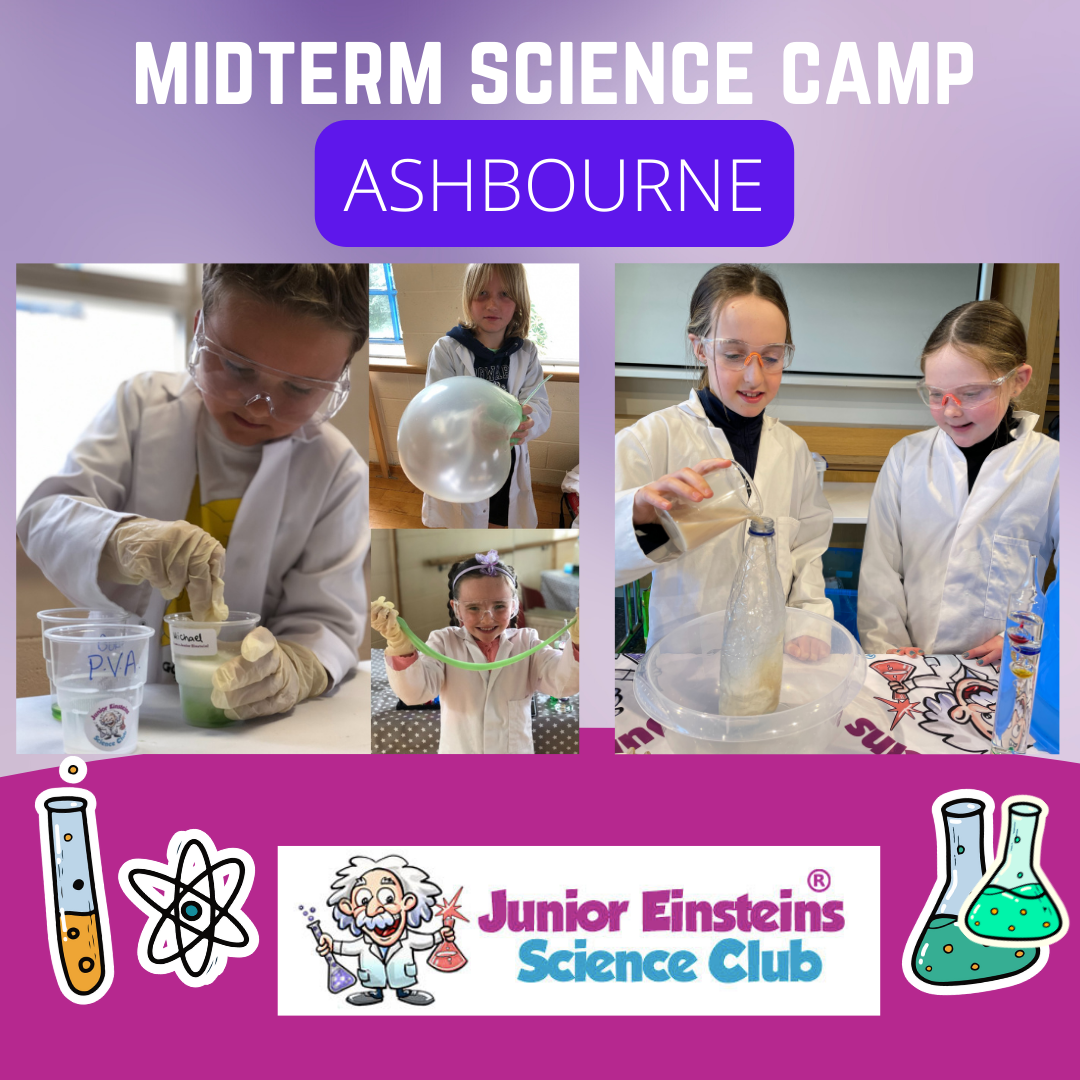 Ashbourne – Midterm Science Camp (Wednesday 15th February)
Join us at Ashbourne Community Centre on Wednesday 15th February for our Midterm Science Camp. Hands on experiments in chemistry & ecology!
Camp takes place from 10am -2pm in the centre
Suited for children from 5 -12 years old.
€55 per child.
Experiments include: Children will make bath bombs to gain an understanding of acids, bases & chemical reactions, PH Indicators, bubbling exothermic reactions, walking on water & surface tension, erupting vicious volcanoes & plate tectonics.
Children are grouped by age; 5 – 8 year olds ATOMS & 9-12 year olds MOLECULES each assigned a scientist!
Children are supplied with lab coats, goggles & gloves. They make & take home their own bath bomb from science camp.
Enquiries to  junioreinsteinsmeath@gmail.com
Sold out!