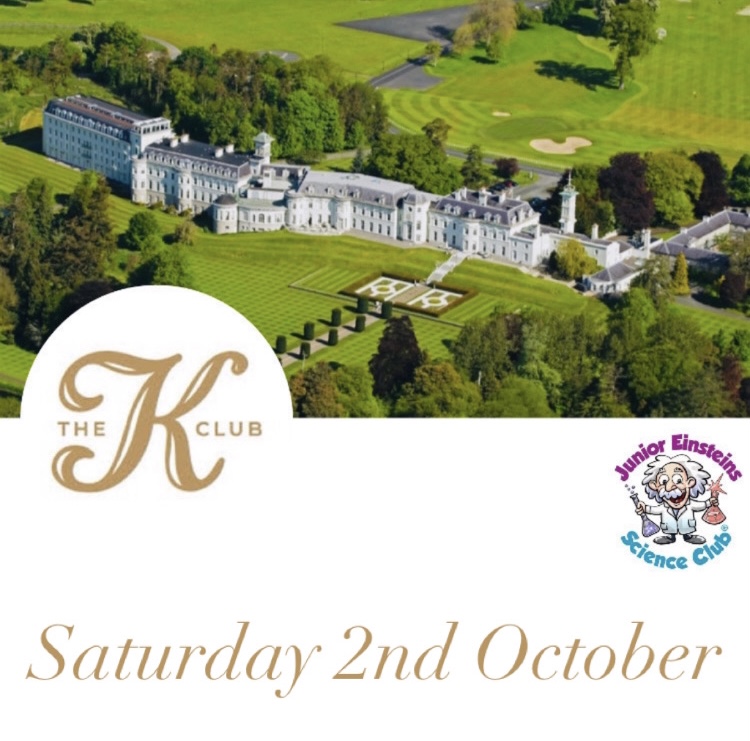 Science Extravaganza and Party Fun! The K Club, Saturday 2nd October, 12pm-5pm
We are thrilled with the return of our Science Fun for local children at The K Club and to celebrate we have a wonderful day of Science prepared for them. The children will do their own exciting and fun experiments. We will also have a very fun party atmosphere with a game of musical statues!
Registration will take place at the main K Club Hotel and you will receive an email with full details of the event about two days beforehand.
Sold out!