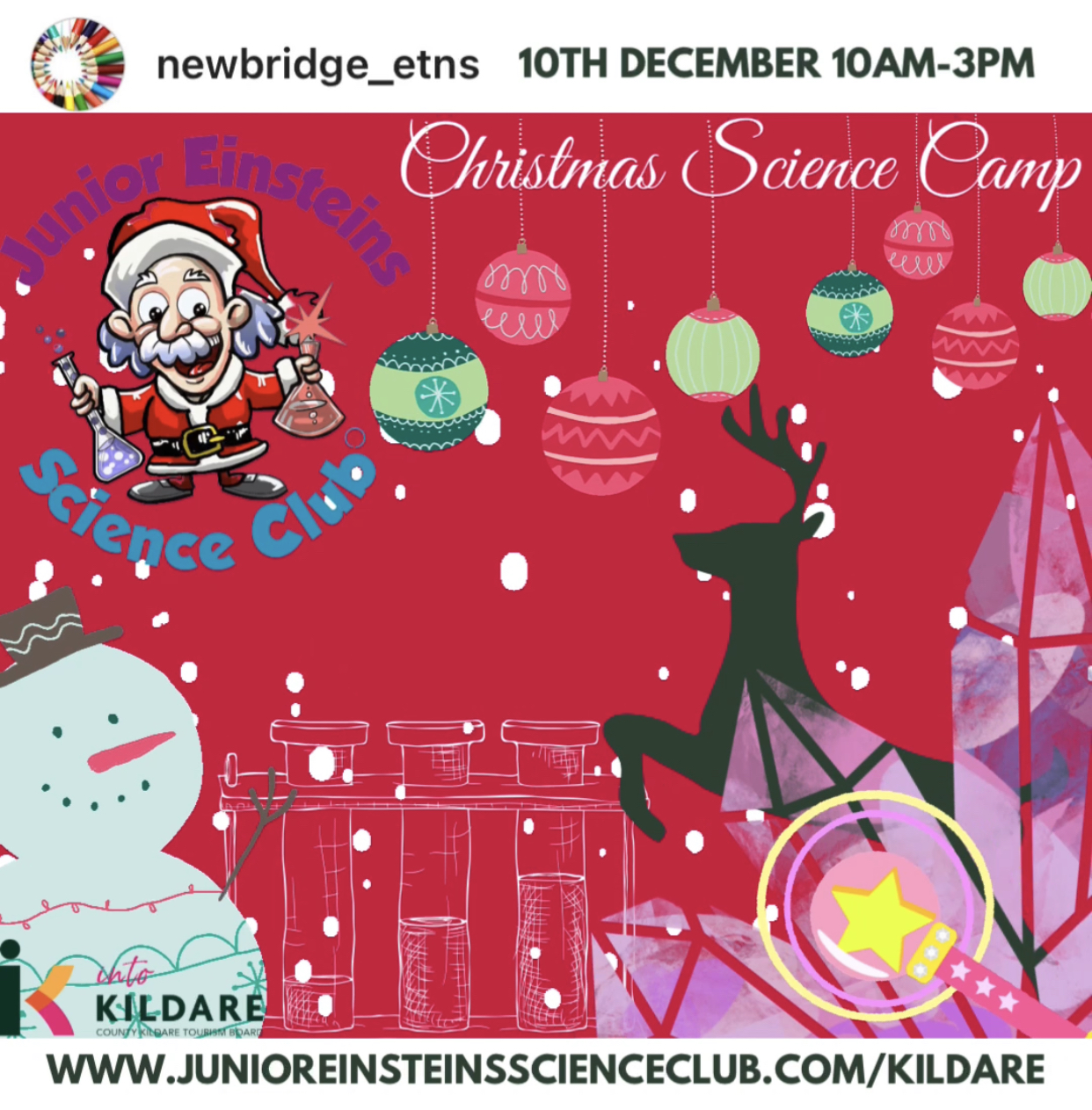 Newbridge ETNS, Christmas Science Camp, 10th December, 10am-3pm
We are welcoming Children to their enchanting Christmas Science Camp full of Christmas Magic !
Children will learn about geology and make their own take-home Christmas crystals.
They will do snow explosions while learning chemistry.
They will learn about how the eye works and make take home festive optical illusions.
They will make take-home chromatography snowflakes.
They will make their own snow slime!!!
Festive experiments throughout and big explosive FUN!
Suitable for 5-12 year olds. Science Lab Coats and goggles are provided.