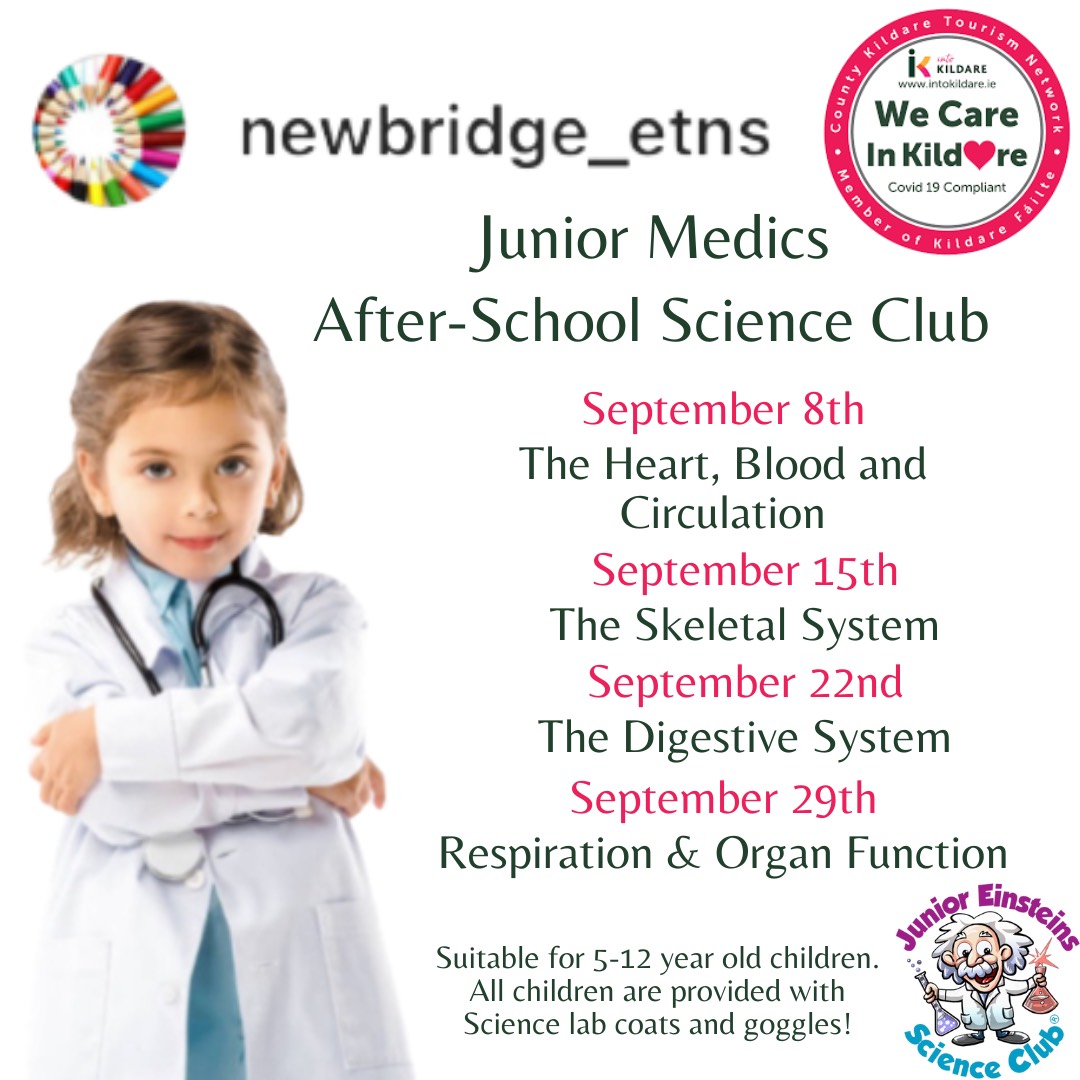 Newbridge Educate Together NS, Junior Medics After-School Science Club, 8th-29th September
During our exciting and fun after-school club children will explore a range of Physiology/Medicine topics! This course is designed to enhance children's critical thinking, self confidence and creativity.
We have a huge emphasis on FUN with lots of science explosions throughout!
September
8th
The Heart, Blood and Circulation.
15th
The Skeletal System.
22nd
The Digestive System
29th
Respiration and Organ function.