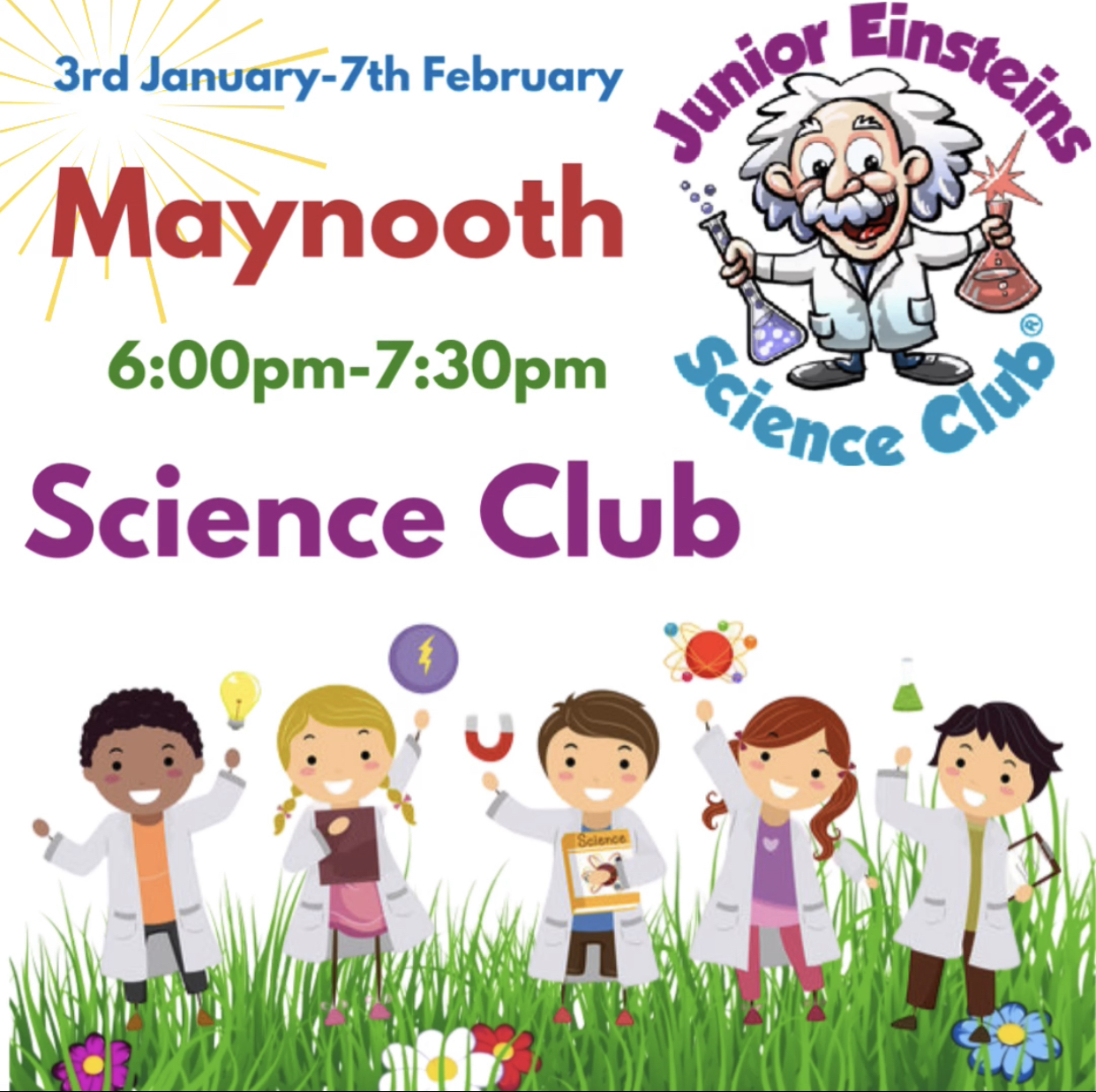 Maynooth Science Club, 3rd January-7th February '23, 6pm-7:30pm weekly
This Science Club will take place in Maynooth Community Space, located opposite Tesco in Maynooth.
During our exciting and fun Science Club, children will explore a range of exciting science topics. Science Lab Coats and Goggles are provided.
We have a huge emphasis on FUN with lots of science explosions throughout!
January 3rd- Pumping Heart;Children use a functional heart model replica to learn about the flow of blood through the 4 chambers of the heart. They do hands on experiments to understand the components of blood and discover the function of red blood cells, white blood cells and platelets. They learn about the heart as a pump supplying blood to the body via arteries and blood returning to the heart via veins.
January 10th- Cartoon Capers; Children discover that all may not be as it seems ! Through hands on experiments, they learn how the eye tricks the brain during optical illusions. They use a praxinoscope and make their own thaumatropes. They observe various fun and interesting optical illusions.
January 17th- Science of Flight; Children use hands on science to learn about the forces that enable flight. They play hands on games and make their own take-home glider.
January 24th- Last Marble Running;
January 31st- Viscous Volcanos- Children learn about acid base science with hands-on experiments. They learn about geography and volcano formation and make blasting volcano explosions!
February 7th- Magnet Science and making your own compass. Children learn about repulsion and attraction with a mad magnet racing game! They learn about the magnetic poles of our Earth and make their own compass to test this for themselves!
We will have additional fun throughout. Further information about our services is available at www.junioreinsteinsscienceclub.com/kildare and on Instagram @junioreinsteinskildare