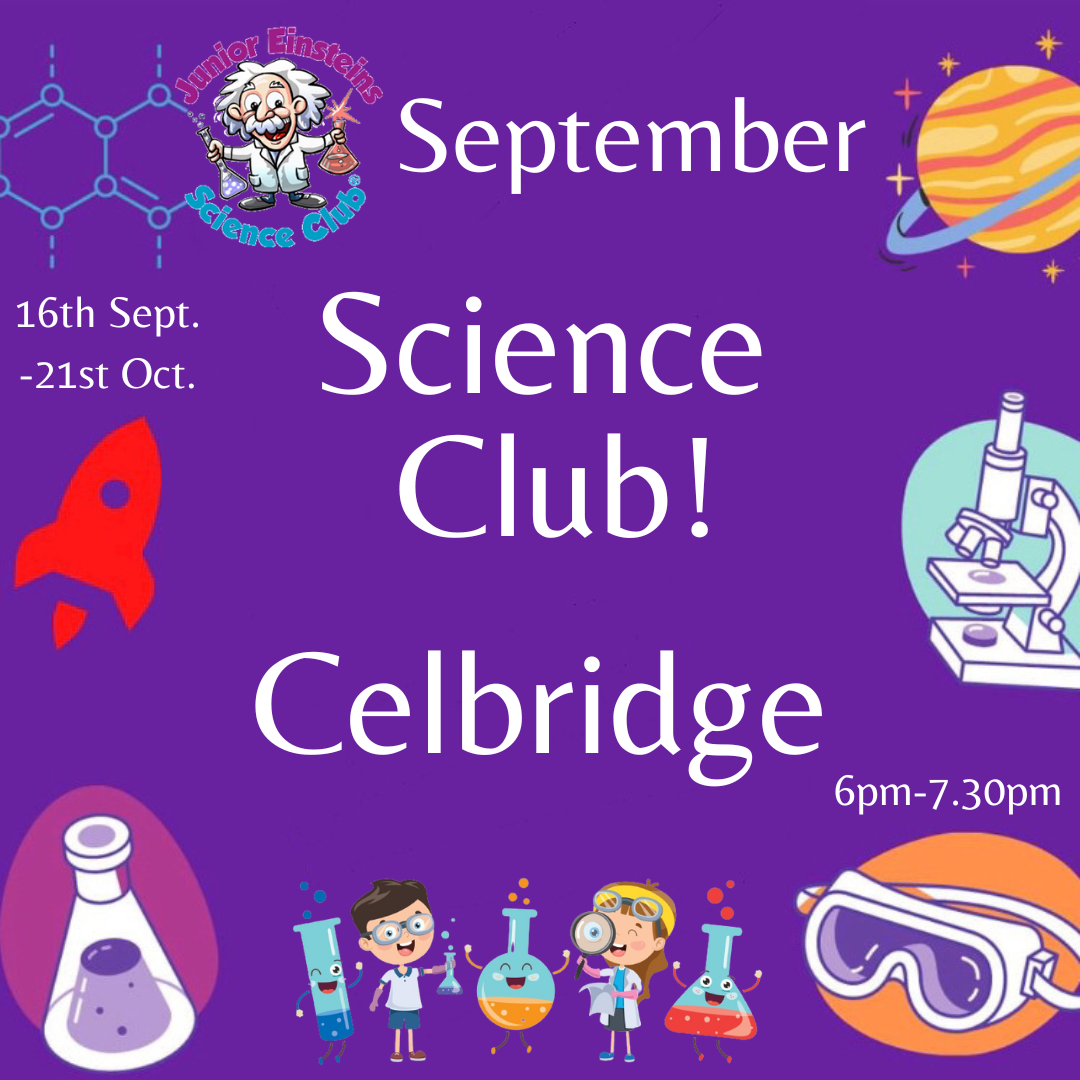 Celbridge Science Club, 16th Sept.-21st October, 6pm-7.30pm, Slip Hall
During this 6 week  Science Club children will do a range of hands-on Science activities and experiments;
Throughout this After-School Science Club children will do 10+ meter high cola explosions!!!
This Science Club is suitable for 5-12 year old children.
Science Lab coats and goggles are provided to children.
16th Sept.- Space Science & Blasting Rockets!
23rd Sept.-Cartoon Capers!
30th Sept.- Marble Run Engineering!
7th Oct.- States of Matter Slime!
14th Oct.- Building Bridges!
21st Oct.-Density & Lava Lamp Making!