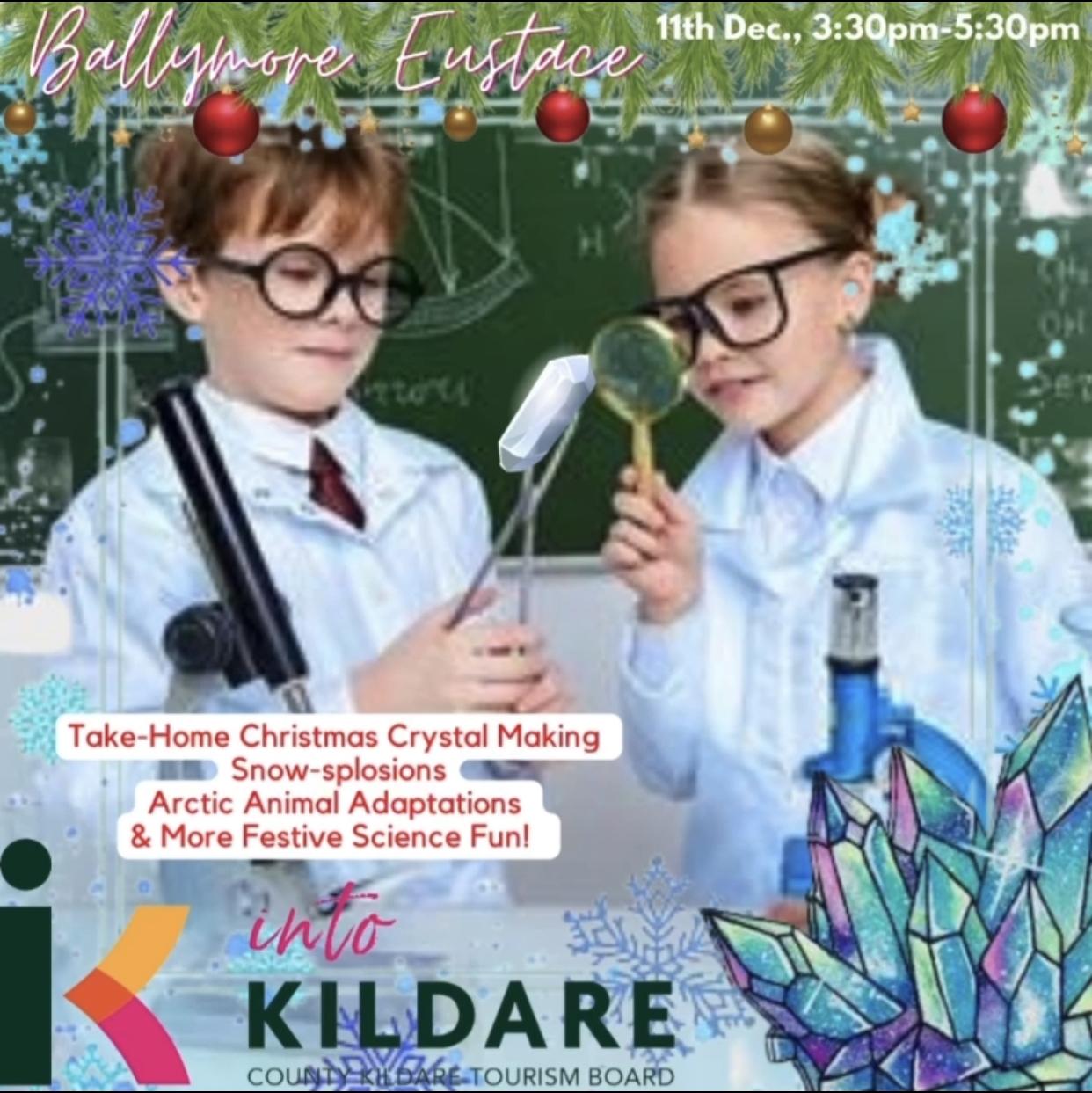 Ballymore Eustace, Christmas Science Experience, 11th December, 3.30pm-5.30pm
This exciting STEM event will take place at Ballymore Eustace Resource Centre.
Children will do amazingly fun and educational experiments including:
Learning about geology and natural crystal formation as well as making their own take-home Christmas crystals! Festive experiments including Snow-splosions! Learning about how arctic animals keep so warm with hands on blubber-glove experiments! With even more festive Christmas Science Fun!
Children are provided with Science Lab Coats and goggles. This events is suitable for 5-12 year old children.
To view more of our events visit us on Instagram @JuniorEinsteinsKildare