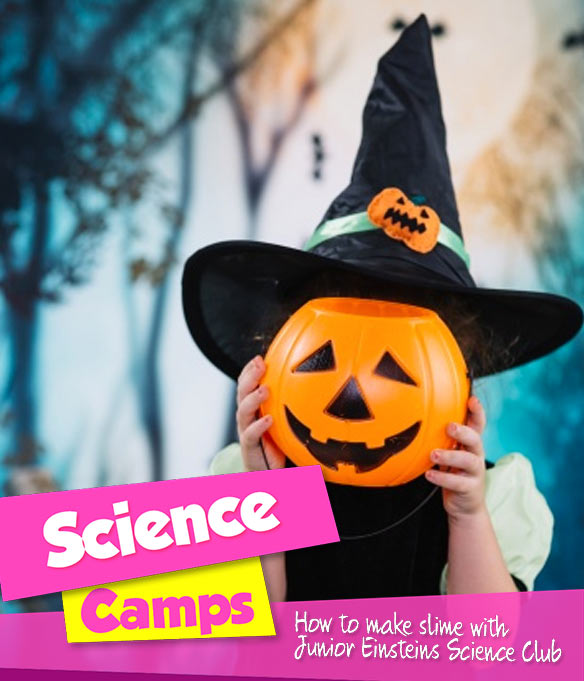 Halloween Camps
Double, double toil and trouble, fire burn and caldron bubble …. your child will love this fun Halloween camp making their own magical potions and crazy experiments. Just look at what they will be up to ….Disgusting Slime Monsters, Spooky Fog fun, Ozzy Bubbling Slimey Mixtures, Frankenstein's Monster – electrocution!, The Elephant Man – Crazy chemical reactions, Murder! – Forensics lab, Vampire Blood and Gorey Guts – Gross Digestion, Skeletons- human and beyond! Yes, your child will be thrilled to be at this camp but you might not be so thrilled when they start to work in your kitchen!
Times: 9am – 2pm during mid term break  (30th Oct – 2rd Nov 2018) 
Ages: 6-12 years
Cost: €45 per child (5% sibling discount available)
Venues: 
30 October 2018: Dunboyne, Howth, Knocklyon
31 October 2018: Glenageary, Naas
01 November 2018: Ballbriggan, Greystones, Maynooth
02 November 2018: Cellbridge, Clontarf, Malahide
LOTS of OUTDOOR Fun with Bug Hunts, Rocket Races and Dinosaur Digs!
SCIENCE CAMP FUN
Slime making (Long-chain polymerisation, Newtonian & Non-Newtonian fluids) Smoke cannons (Force, Vectors) Model planes (the principals of flight) & rockets Van Der Graff generator & plasma ball madness! (electricity) Coke & Mentos Geyser (force and nucleation) bridge building ( engineering) Magnets & make your own compass Lava lamps Forensic crime scene, fingerprinting and DNA Sunscreen /UV /glow in the dark science Elephant Toothpaste (Hydrogen peroxide, Potassium Iodide chemical reaction) Illusions ( How the eye tricks the brain) and much much more…
We are scientists ,fully insured and Garda checked. What to bring: Old clothes – lab coats are provided however science can be dirty work. Packed lunch, snack and drink Rain gear Sun hat and sunscreen.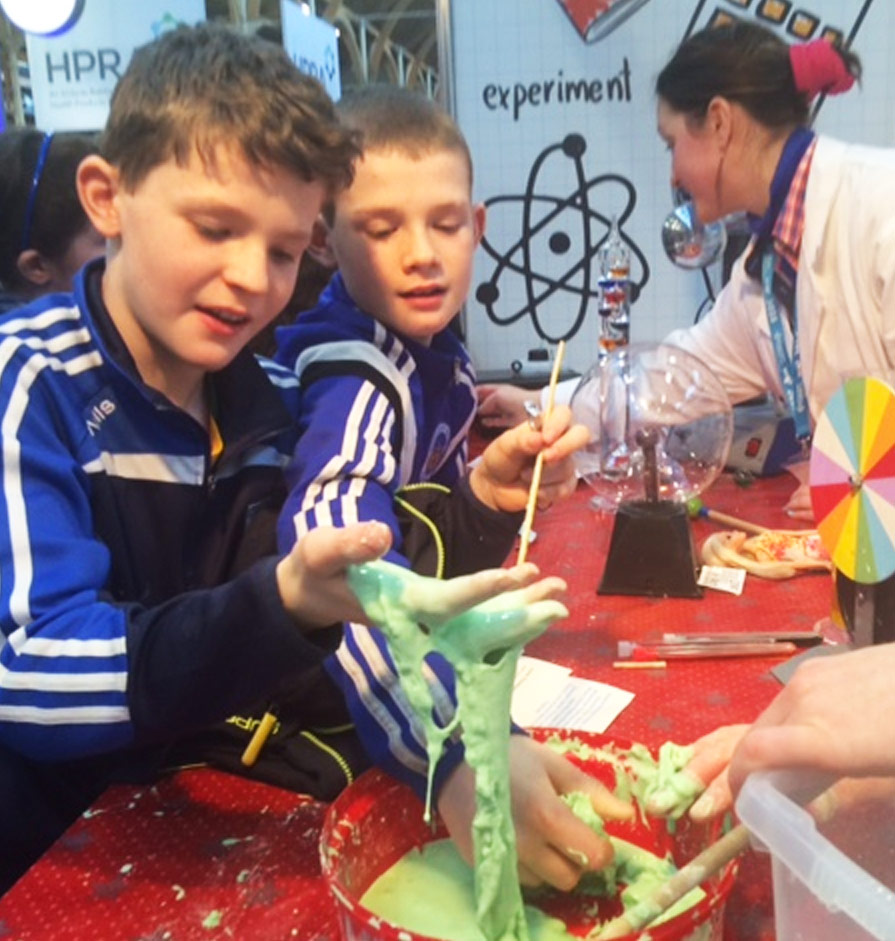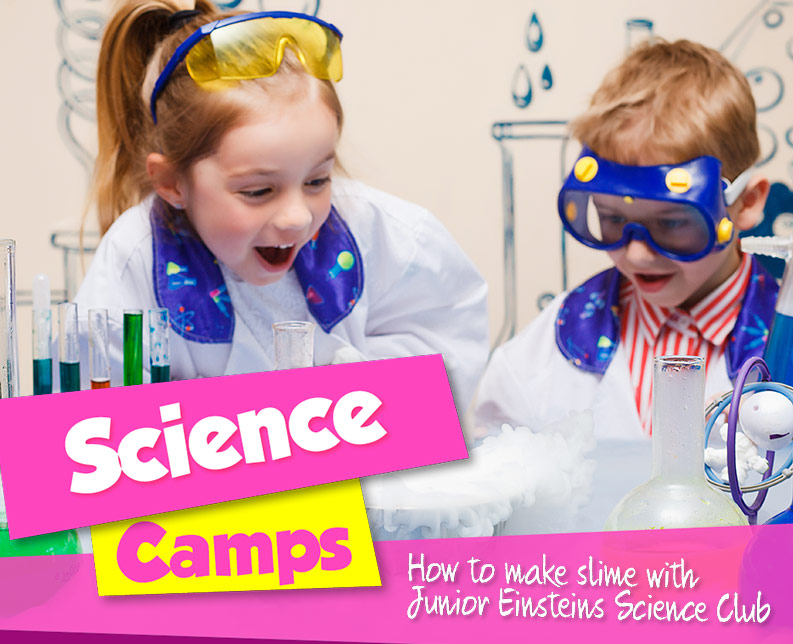 Science Camps
Science Hallowe'en, Easter & Summer Camps
Our Junior Einsteins Science Club SUMMER CAMPS are WEEK LONG in various locations. They run from Monday to Friday 9am – 2pm and are for ages 6-11 years. The cost for each Science Camp is €145.
Children are separated into ATOMS : 6-8 years and MOLECULES 9-11 years but will be in the same room together. If siblings, cousins or friends want to be in a group together, just tell us in the morning. Our Science camps are very hands-on and children get to make and take home something most days including their own SLIME, FOSSILS, MODEL GLIDERS, RAINBOW GLASSES and MORE! They wear Lab coats and goggles! Please book early to avoid disappointment as our camps are very popular!
This camp may well have changed my daughter's life. She came for the slime – very reluctantly. Each day she became more and more enthusiastic. So our 9 year old who would normally have limited interest in this type of thing was entirely gripped. By dinner on Friday evening she regaled us with facts about tectonic plates, how Greenland was formed, lightning, bees, oil spills, explosions… for about an hour. Every detail was correct, some we didn't even know.

Since then she's been asking are there secondary schools where you can just study science, all about careers in science, what you can study in university, how much you get paid!… She's even planning to dress up as a dead scientist for Hallowe'en! In one week you have communicated the fun and endless fascination of science in a way that had just clicked for this little girl. Thank you so much!